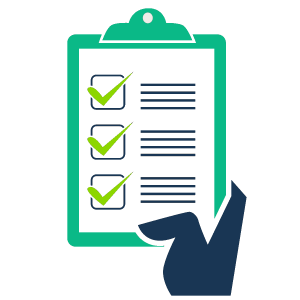 When it comes to making the move from classroom-based training programmes to online learning, there are a few questions you should ask yourself.
It's one thing to say you want to take your training online, but is the organisation ready for the change? Can you really benefit from bringing eLearning into your company? In fact, how will you benefit?
Here's what you need to ask yourself to work out whether you're ready to enter the exciting world of online learning:
Do you need eLearning at all? Will it really benefit you? What do you hope eLearning will accomplish that real-world training cannot?
How much are you currently spending on training? What is your current return on investment (ROI)? Where are you spending the most money (e.g. travel expenses, tutor costs) and where do you want to make savings?
How much can you expect to save by going through eLearning? What is the projected ROI and what does it depend on?
Are your staff computer savvy or do you need to train them? Although there is nothing wrong with needing to train your staff how to use the new technology, you will need to take into account how long this might take and at what expense. Of course, most Learning Technologies companies will help with this – the Customer Excellence team will be on hand to show Academy Admins and Managers how to use their Learning Management System, so they can then teach individual learners.
Will there be any resistance to eLearning from within the organisation? Just because you love the idea of eLearning, doesn't mean senior management or other employees will as well! If you have a desire to take learning online but fear your colleagues or managers won't be too enthusiastic, make sure you approach them with some hard facts and evidence of how online learning can help to secure a fantastic return on investment. Check out the research paper below for more info!
[hs_action id="4548″]
Will any of your trainers feel insecure about eLearning? Making the decision to take training online can make trainers feel like they are being sidelined. However, if you can subject matter experts on board, real-world training can still be utilised to complement online training. In fact, when combined with eLearning, classroom training can allow trainers and workshop leaders to take on a new and important role as facilitator of knowledge sharing, rather than dissemination.
Does your management support your initiatives? Pushing against the status quo is hard enough even with management support. Your best bet is to get them on your side to help fight your corner – the research paper above will help!
Do you have sufficient budget or will you be able to get the management to release the funds required? Related to the ROI questions above, it's important to know whether you have the budget to move forward. That's why it's useful to work out the projected return on investment of eLearning vs classroom training – the difference may well sway the decision in your favour. We wrote a research article on this topic: Delivering Return on Investment on your Online Training Programme.
So, what do you think? Are you ready for online learning, or do you need to find out a bit more first? Here are a couple of options: click the button below to request a demo of our Academy Learning Management System to discover what we're all about…
[hs_action id="7083″]
…or click below to download a research paper on how online learning can boost the success of your business:
[hs_action id="3486″]