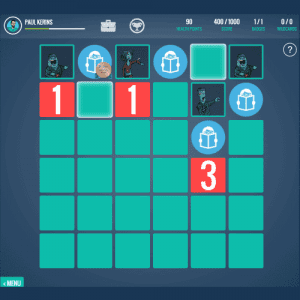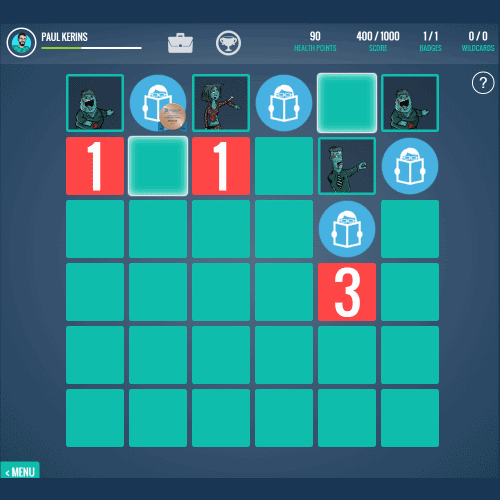 Genie is our very own game-based authoring tool designed to let you create engaging learning games quickly, easily and without the need for development. It's like a magic wand that you wave over your learning content to make it even more awesome.
This week we're happy to announce that the radical upstart of the content authoring world has risen to a new level of game-based wonder!
The tech-wizards behind Genie have been hard at work on a brand new learning game. This one really is something special. It's super interactive, highly engaging and it's fun as all get out. If you're interested in game-based learning, then read on and start imagining the possibilities. There really is nothing quite like the Genie Game-based Authoring Tool out there.
[us_separator type="default" icon="fas|star"]
Introducing the Flip and Find Learning Game!
In an effort to add even more interactivity to Genie's repertoire, our developers have created an eLearning template that can turn your learning content into a literal quest for knowledge.
Of course, this is Growth Engineering, so the default version of the Flip and Find game involves absorbing learning content… and battling savage learning zombies!
Here's what it looks like: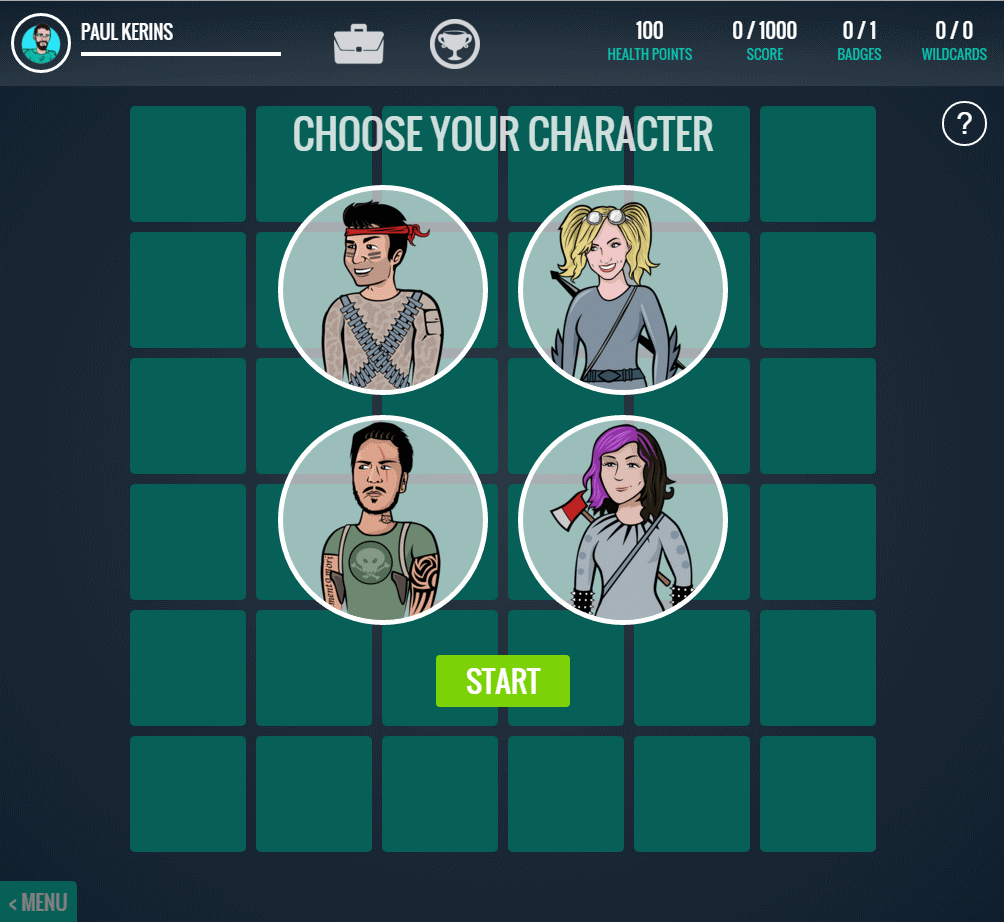 And this is how it works:
First, your learner chooses a hero.
Once they hit 'start' they see a quick tutorial showing them how to play the game.
Then, they click each tile to flip it over.
The aim is to find all of the learning items whilst avoiding zombie encounters.
When they uncover a number, this indicates how many zombies are touching that tile.
Once they stumble upon a zombie, it's time to fight!
The zombie has a randomly generated health score. The learner has to click the button to land on a number.
If this number is higher than the zombie's health, the learner wins and the zombie has its undead ass kicked!
If the number rolled is lower than the zombie's score, the learner has to take a beating and loses a portion of their own health.
The learner wins by finding all of the learning items before they run out of health points.
[us_separator type="default" icon="fas|star"]
Now, you might be wondering how on earth you can build a coherent learning journey with randomly placed learning objects but don't worry – even though it looks random, all of the learning objects appear in whatever order they are defined in the builder.
In fact, from the instructional designer's perspective, there's no difference at all between Flip and Find and Genie's more-linear learning games, so much so that any existing projects can easily be switched over to show the Flip and Find game instead.
"But I've got a mortal fear of the undead" I hear you cry. Don't panic – over the next couple of months, we'll be rolling out several versions of this game mechanic, none of which involve fights-to-the-death! For example: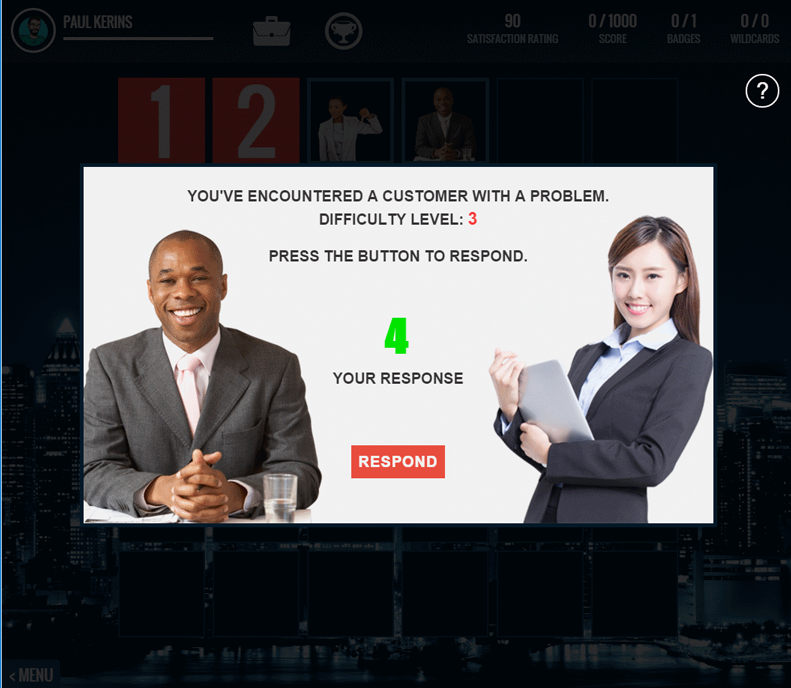 Let's say you want to teach your learners about customer service. In this version, zombies have been replaced with disgruntled customers. Instead of whacking them on the head with a virtual shovel, the learner just needs to roll a satisfaction score high enough to beat the customer's disgruntlement level!
[us_separator type="default" icon="fas|star"]
Both the Zombie Attack and Customer Satisfaction versions of the Flip and Find game are available to try right now on unleashthegenie.com. All you need to do is pop over and sign up for a free demo and you too can build an awesome learning game in no time at all! Just click the image to get started!