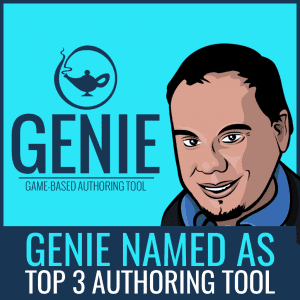 When our Academy LMS was named as one of the world's Top 3 LMSs, we didn't think things could get any better.
But now our beloved Genie has been named as one of the world's Top 3 Authoring Tools! As you can imagine, we're ever so slightly excited by this news!
So who is it ranking us so highly? It's none other than Craig Weiss, the eLearning analyst, expert, blogger, speaker, thought leader and all-round great guy.
Craig was recently named as the world's most influential person in the corporate eLearning sector, so his words of wisdom carry a whole lot of weight!
[us_separator type="default" icon="fas|star"]
Genie – Game-based Content Authoring Tool
If you're not familiar with Genie, it's a content authoring tool which we've designed to make the creation of learning games as quick and easy as possible!
It uses a template system, meaning that to create your learning games you just have to follow this simple five-step process:
Build your team
Upload your assets
Add your questions
Create your badges
Slot everything into your choice of game template!
We've got a wide range of interactive game templates, with more being added all the time! These templates include:
Bubble Blaster – Shoot bubbles and make learning content drop! Why not aim for a high score while you're at it?
Puzzle Pack – Flip over the tiles to reveal learning content and parts of a jumbled image. Rearrange these pieces to reconstruct the complete image!
Monster Sweep – Search the board for learning content. If you come across a zombie, you'll have to fight for your right to keep moving!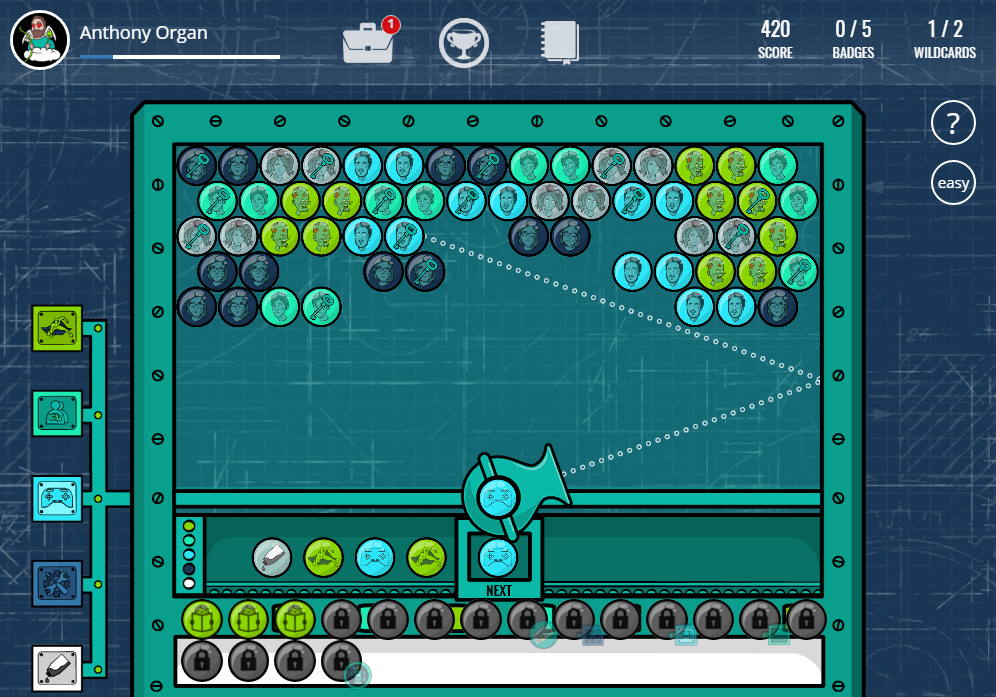 They're the perfect way to bring your training content to life, and to add an extra level of engagement for your learners.
Our Managing Director Juliette Denny is pretty thrilled about Genie's latest accolade: "Words can't describe how excited we are to have both of our key products make the Top 3 on Craig Weiss' rankings!
"Craig is the goliath of our industry, so having him voice his love for us and everything we do just blows us away time and time again! Look forward to some huge new Genie developments this year which will take it to a whole new level!"
[us_separator type="default" icon="fas|star"]
If you fancy giving the Bubble Blaster game a go, you can find a free demo here.
And if you'd rather see Genie in all of its glory, did you know that you can sign up for a completely free 30-day trial? Click the banner below to get started: