Gamification Works With All Demographics!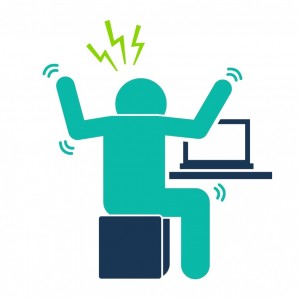 Here's an excerpt from our excellent new white paper, 'Common Objections to Online Learning,' which we wrote to eradicate any doubts you may have about taking your workplace training online!
Grumpy Greta says: "Online sucks! It's boring! I hate it!"
Oh Greta. We're sorry that you've had such bad experiences of online learning in the past. It's truly sad that you've had to put up with dull eLearning modules, faulty technology and lonely learning. But don't worry – that is now a thing of the past!
We use a nifty thing called 'gamification' to make online learning much more fun and enjoyable. Here's what this involves: we add gaming mechanics and metaphors to our Academy LMS to encourage certain behaviours. So when a learner opens an eLearning module, they get some points and a badge; when they finish it with flying colours, they get even more points! If learners share their know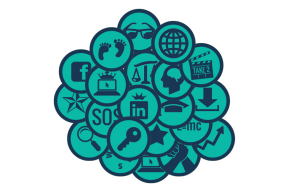 ledge and ideas with fellow learners, they'll receive Achievement badges and a smattering of points. And sharing their progress on Twitter and Facebook? That'll gain them a special badge!
See? By gamifying the learning process, we make learning fun again. Forget what you think you know about online learning. The 'Next Generation' of online learning technologies has arrived to eradicate dull eLearning, and we're leading the strike force!
Grumpy Greta asks: "I heard that gamification doesn't work with my employee demographics! Is that true?"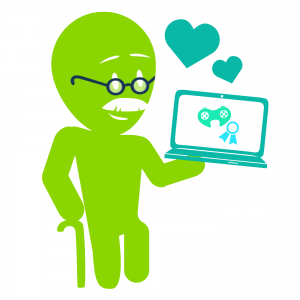 Don't panic, Greta! Research shows that 70% of senior executives play games (during work hours, no less!), 53% of gamers are aged between 18 and 49 and 20% are over 50. So where's the evidence that gamification doesn't appeal to your employees?
When we gamify Academies we see a significant uplift (over 50%!) in learner activity and engagement. It's impossible to prejudge who will be motivated by gamification – there are no barriers when it comes to age, gender, role or experience.
If you've heard that gamification doesn't work, it's probably from companies that were using it incorrectly. Gamification for gamification's sake – showering learners with badges for doing nothing much at all – won't work.
But aligning the gamification to the kinds of behaviours you want to see most certainly will result in more of those behaviours. If you want employees to work through eLearning modules more quickly, a 'Speedy Reader' or 'Fast Learner' badge might help. Or what about telling learners that they start the module with 1,000 points, and the longer they take to progress through it, the more points disappear from the total? That might help to get them motivated!
You can download the white paper to read the rest of the objections by clicking here, or find out more about how gamification can be used in online learning to change behaviours and boost business success by clicking the button below!
[hs_action id="6973″]