Last time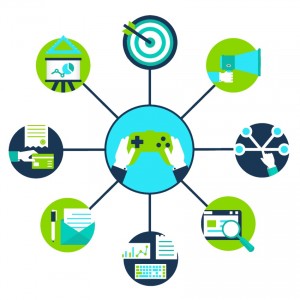 we wrote about the difference between extrinsic and intrinsic motivation, and how extrinsic rewards can actually have a negative impact on intrinsic motivation. Here's the second part of the story – how the extrinsic rewards of gamification can actually be harnessed to increase intrinsic motivation.
Gamification: Extrinsic Rewards
Gamification, as you may know, is the application of gaming mechanics and gaming metaphors to non-gaming scenarios. You can find out more about how to use gamification to delight and excite your learners here.
When it comes to extrinsic rewards, gamification has it covered: badges, trophies, awards, levels, scores, points, missions, quizzes, leaderboards, ranking and rating… There is a cornucopia of extrinsically motivating rewards to be found on a gamified Learning Management System!
And the evidence is there that gamification engages learners and motivates them to push on in their learning and development.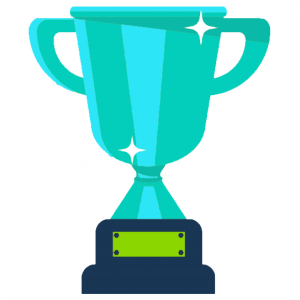 But if Gamification is Extrinsic, What About Intrinsic Motivation?
Those sat in the 'gamification is bad' camp say that gamification only creates extrinsic motivation, not intrinsic. That is, the learners focus on completing the task to gain the reward, rather than being creative to discover solutions.
They say that employees that learn on a gamified Learning Management System will not be truly engaged, at least not in the long term, because they are only working hard to gain badges, points and achievements – and as soon as the novelty wears off, so will their engagement and good work ethic. Ultimately this means that the learners will not fully understand the learning content. A very serious criticism of gamification, no doubt.
The people that believe this consider extrinsic and intrinsic motivators to be polar opposites, but really, they are co-dependent on each other – luckily, this means that gamification can indeed help to motivate learners intrinsically, thus securing long-term learner engagement.
Here's what our friend Karl Kapp has to say on the matter:
Extrinsic and Intrinsic Motivators are Linked!
In order for gamification to truly motivate learners, it has to target correct, intrinsically-motivated behaviours.
The elements that are missing from most gamified Learning Management Systems are meaningful feedback and reinforcement for learners. Rewarding a learner with a badge for every little thing they do on their Learning Management System will not motivate them to continue once the novelty wears off (since in this case the rewards are only extrinsic). But rewarding a learner for achieving specific goal-orientated learning objectives will boost these behaviours.
Want to find out more about gamification in online learning? Download our white paper below!
[hs_action id="6973″]