This week, I explore how to get started on my publication journey, facing my fears, and the power of working together to achieve great things (defeating the dragon of the blank page included!).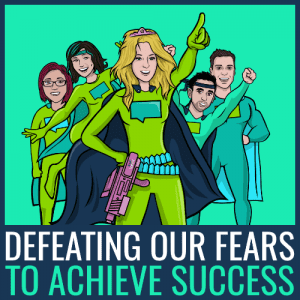 The evening after I'd announced my ambitious publication plans to the world, I sat – lights dimmed, laptop at the ready, waiting for words to flow forth (I hoped!). With my black coffee gripped tightly in hand, I faced the blank page in front of me. Although I've achieved many goals with Growth Engineering, I still felt the enormity of the task ahead and the fragility of success.
I know the hardest part of any project can be getting started. Where to begin? As Jack London said: "You can't wait for inspiration to hit. You have to go after it with a club." Not having a club to hand, I turned to the source of all modern wisdom, the internet.
I'm glad I did! As the screen lit up, I was flooded with gallons of support in response to my first book blog. A massive thank you to everyone who shared their words of wisdom and encouragement, from writing veterans to L&D professionals and gamification experts. It has been truly wonderful to see the excitement for this book out there. Just the inspiration I needed. I now know this is a story people want to read and I won't let you all down!
Superheroes Stick Together
I'm pleased to tell you, my team of Growth Engineering superheroes were just as supportive about this grand project. We all crowded into the central War Room (the perfect place in our awesome new office to plot our war against dull online learning) to pool all our ideas for this book. The air was soon buzzing with enthusiasm, brainwaves and plans to make this book everything it needs to be. This is pure collaboration in action!
We were all in agreement that the book must embody the subjects it preaches. So, it will be packed full of interactive exercises to involve the reader and help them reflect on what they learn. We also plan to run webinars and create game-based learning, to accompany the book and bring its themes to life. Next, we'll be locking our heads together once again, to pin down the details of the book's structure. More on that next week!
What have I learned so far?
It's important to get started because the first steps of any journey are often the hardest. But don't do it alone (the writer's life does not have to be one of solitary confinement as Will Self suggests… I hope). Seek out your own sources of inspiration (metaphorical club optional). It could be from friends, fellow superheroes or total strangers.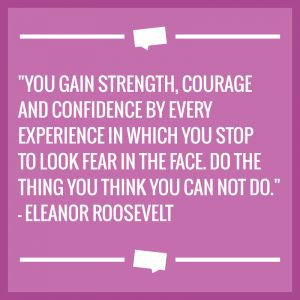 Thank you once again to everyone who is joining me on this journey! With you all by my side, I'm ready to face my fears and defeat the blank page – all in the name of the war against dull online learning.
Follow me on Twitter and LinkedIn to get all the extra juicy details on unleashing your inner superheroes!