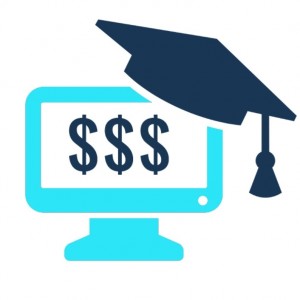 You wanted it so we made it happen – eCommerce has landed on the Academy LMS! Don't say we never do anything nice for you…
We're passionate about ridding the world of mind-numbingly boring eLearning and transforming zombie learners into learning legends. So what better way to help organisations all over the world make this a reality than by giving them all the eCommerce functionality they've been dreaming of?
We believe that when organisations create fantastic training content they should be able to share it with the world – and our eCommerce functionality on the Academy LMS allows them to do just that. When learners login to their Academy, they're greeted with numerous content options, from free eLearning courses and individual units, to paid-for downloadable content and immersive eLearning certificate courses they can purchase. Now the choice is theirs.
How have we done this? Well, we decided to team up with Stripe, a really simple, secure payment progressing system. It's used by some of the world's biggest websites, like Twitter, Pinterest, the Guardian and Salesforce, so you can rest assured it's the real deal! Not only will it remember learners' card details, making it quick and easy for them to charge through their training, but everything is done within the Academy LMS. Unlike with PayPal, learners don't need to exit their LMS to complete their purchase – they can do everything from the comfort of their state-of-the-art Academy.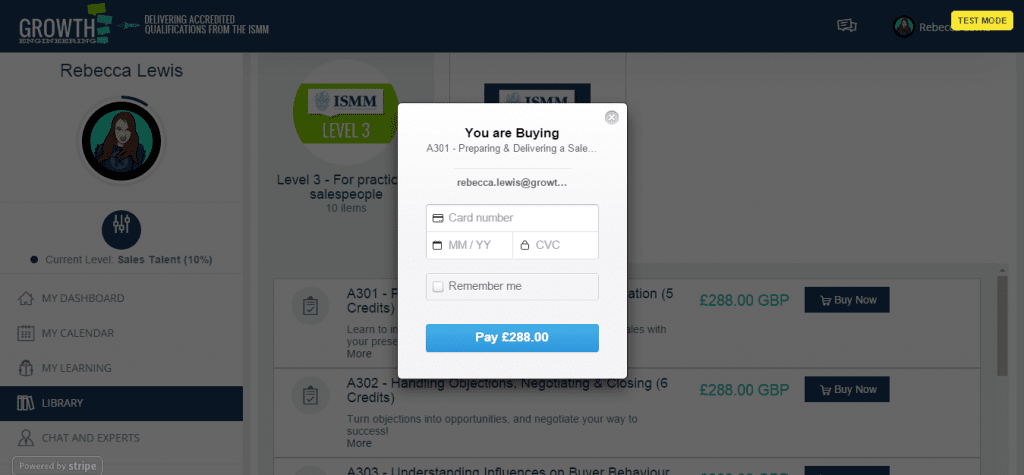 There are lots of options available to organisations. Once eCommerce is activated on their Academy, Admins simply need to select using check-boxes which content should be free and which should be paid for (and then set the currency and fee). These will then be displayed in their Library area so learners can choose their training pathway to success.
Alternatively, organisations can create stand-alone catalogue pages that are accessible to everyone, even if they're not logged into the Academy. Once they've selected their preferred course and payment has gone through, they'll be prompted to sign up. Simple, eh?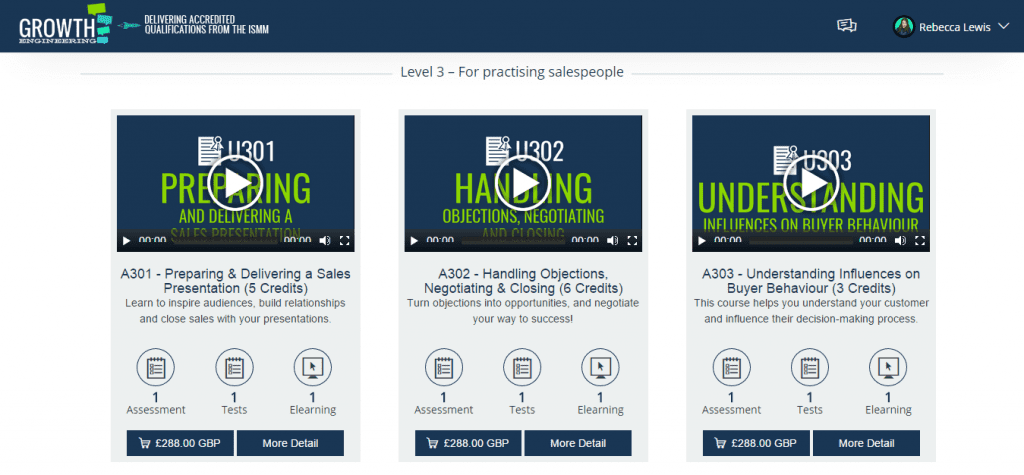 In addition to selling any kind of content on the Academy LMS (including eLearning, videos, downloadable documents, classroom/website events, etc), Academy Admins are also able to offer learners eLearning 'bundles'. This means that whole training courses comprising numerous learning materials can be packaged up and sold as one unit, ensuring that learners gain access to everything they need to succeed, gain certificates and qualifications, and generally become much more awesome.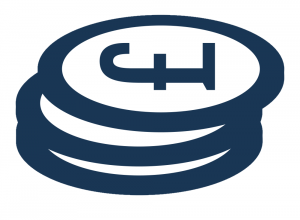 The Academy LMS's refund procedure is simple – not that learners will want to get a refund on your stupendous content! – and with over 100 different currencies (including Bitcoin) supported, our new eCommerce functionality really does make the Academy LMS that bit more special. With innovations like this, it's no wonder the Academy was ranked the #1 Learning Management System in the world by eLearning expert and CEO of E-Learning 24/7, Craig Weiss, in his yearly review of over 600 Learning Management Systems.
Juliette Denny, Managing Director of Growth Engineering, said: "Offering eCommerce on the Academy is great for learners, since they can get the training they want when they want it, but it also makes it easier for organisations to recoup costs. We're really excited about it and our clients are champing at the bit to activate it on their Academies!"
Want to find out more? We'd love to show you around the Academy LMS! Click the button below to request a demo and see for yourself why our Academy is #1…
[hs_action id="7083″]