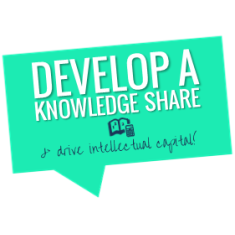 The need for knowledge management will be more apparent as the importance of intellectual capital continues to grow. With the busi­ness land­scape growing more competitive, easy access to relevant know­ledge is essential to sur­vival.
The right information stored in the right place can help your sales people deliver a perfect sales present­a­tion. It can also help your work­force to adapt to new technology.
Online learning provides opportunities to do more than just dispense train­ing. It lets knowledge-hungry employees access important information and reference materials. It is also lets your people share their expert­ise and grow com­munit­ies of knowledge. Finally, it ensures that whenever your employees move on, they don't take all of their knowledge with them.
Intellectual Capital: The Benefits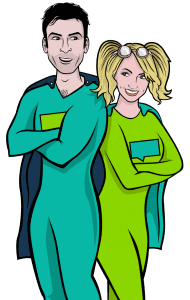 There are lots of bene­fits toharnessing your intellectual capital:
Become more innov­a­tive by sharing ideas.
Communicating your vistion and val­ues.
Helping people understand their mar­ket pos­i­tion and their cus­tomers.
Improv­ing cus­tomer service.
Stream­lin­ing oper­a­tions, improving skills and increasing revenues.
Recognising employees' knowledge.
The need for a connected approach to organisational knowledge should be an area of concern for any forward-think­ing busi­ness. Social learning platforms and know­ledge man­age­ment are fast friends.
Both attempt to improve per­form­ance by making know­ledge easily available. Using a social learning platform as a repository for intellectual capital can effectively boost the return on train­ing spend.
A study, involving 182 sales teams seek­ing to attract new cli­ent con­tracts within a man­age­ment con­sult­ing com­pany, found that teams that util­ised advice and expert­ise from their work­mates pro­duced higher qual­ity work and final­ised more con­tracts than those that did not (Mar­tine Haas, M. T. Hansen, 2007).
A Collaborative Culture is essential
Cre­at­ing a cul­ture that harnesses intellectual capital is not easy. Know­ledge is often stored at an indi­vidual level as employ­ees look after their own interests. A sales­per­son might not share their tech­niques for fear that they will drop down the rank­ings. Without a col­lab­or­at­ive cul­ture, the intellectual capital within your organisation may be lost.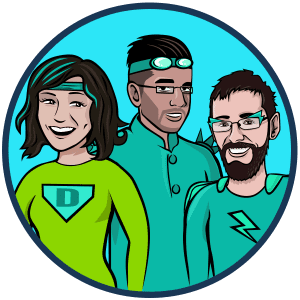 What better place to encourage knowledge transfer than through a social learning platform? Here, workmates can talk about their experiences and share tips with their colleagues. Online learning also recognises those who share their expert­ise.
A social learning platform gives your people a voice and a chance for self-expression. Adopt­ing a sys­tem that rewards users for shar­ing can motivate indi­vidu­als to share what they know.
While your people share their exper­i­ences in the classroom, online learning lets you capture intellectual capital on a grander scale. It is a oppor­tun­ity to grow your ROI over time and build on a cost-effective and effi­cient train­ing campaign.
Find out how a social learning platform can transform your organisation here.