Does Gamification Ever Fail to Engage Learners?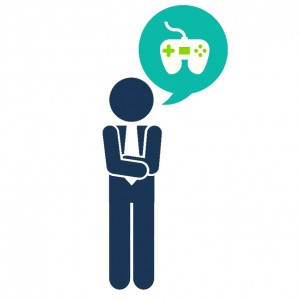 As leaders in the field of gamification in learning (we have the #1 Gamified Learning Management System in the world, after all), we like to think we know a thing or two about gamification.
Recently, we received a comment on our blog post, What is the future of gamification?, wherein we were asked for negative impacts of gamification; instances where gamification failed to work; case studies of gamified disasters and debacles.
We racked our brains for a little bit trying to come up with a gamification failure that we'd encountered ourselves, but then realised we couldn't – any kind of gamification we've implemented has always worked. "Why is this?" we wondered. "What makes us so special?"
Well, nothing, really. We're just a friendly bunch of people with a passion for getting learners engaged in their learning. And that's the crux of it: we care and we understand. We understand why boring eLearning fails, we understand why people love games and we understand how to create technology that blows minds.
We decided to pool our collective minds and came up with a few explanations of what gamification means to us and why it might not work for other companies:
Sridhar, Instructional Designer: 'Whether gamification works' is in itself a tricky question. Gamification almost always works. But does the learning work? While learners may get immersed in the gaming functionality, they may lose focus on the learning. It's just like how we remember the ice-breaking jokes cracked by the trainer in a classroom, but don't remember the training content, or where we remember an intensely moving advert, but not the product it's promoting…
Juliette, Managing Director: Gamification does not work unless it reflects the corporate values and resonates with the target audience. Badges and awards will only be meaningful if they add value to the individual and reflect the broader learning development strategy. The gamification has to add up to something, i.e. all the points and badges have to take learners somewhere – this is why we have 'Levels' focused on succession planning. If gamification doesn't work, it's because it is not well thought out – it's just badges for badges sake.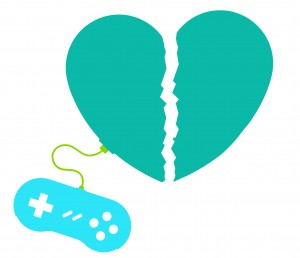 Paul, Marketing Content Writer: A lot of companies jumped on the gamification bandwagon when it was the hot new thing without really thinking about why they were doing it. Gamification is therefore a great addition to a system that already functions well but it isn't an end in itself – if your LMS is no good, gamification won't save it.
Alice, Marketing Content Writer: The thing with gamification is that it has to be done correctly. For example, if you award learners points and badges randomly, without a strategy, they won't be motivated to work harder and study for longer. If you give learners 10 points every 10 minutes they are logged on to their Learning Management System, the gamification will have failed – learners will stay logged on so that they can get the points, but they won't be active or actually learning anything. On the other hand, if you award learners 10 points every time they share a relevant link with their fellow learners or 100 points when they complete an eLearning unit, they will be motivated to do these things more often – and that makes gamification a success. Those learners will have changed their behaviours for the better.
What do you think? Let us know using the comment box below!
If you want to find out more about gamification, you can either check out our blogs or download our meaty white paper on engagement by clicking the button below!
[hs_action id="3487″]