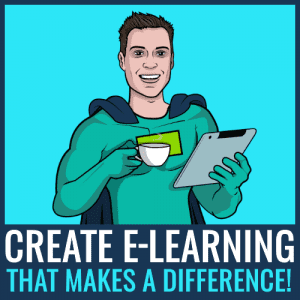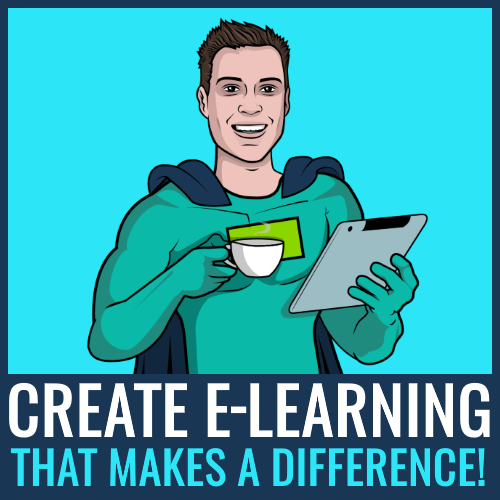 It's easy to create eLearning that doesn't do its job… but what goes into creating a really exceptional eLearning unit that will motivate, engage and delight learners?
You may not realise it, but it takes over 200 hours of behind-the-scenes work to create elearning that lasts only an hour! So when we say we put a lot of blood, sweat and tears into creating awesome gamified eLearning that blows socks off, we're not lying!
And not to toot our own horn too much (just a little), but it's also the reason we keep winning awards left, right and centre. We put a heck of a lot of work into creating our eLearning modules – from bespoke eLearning for clients to ISMM (Institute of Sales and Marketing Management) units which can be taken by individuals or preloaded onto our super Sales Academy.
Let's break the production of eLearning down into separate roles so you can get to grips with just what goes into creating such fantastic eLearning. We've included a video here too so you don't feel like reading, just click 'Play'!:
Create eLearning: Who's in your Squad?
The Project Manager aka the Overseer
The Project Manager puts in about 10 hours' work to managing the whole project, creating the plan, making sure everyone is sticking to it and pulling the team back on course if they deviate. It's a pretty important job and requires a lot of patience and organisation.
The Instructional Designer aka the Professor
The Professor is seen as the 'brains' behind the operation. And considering they input about 75 hours of work into an eLearning unit, that's a lot of brains!
The ID crafts the learning to ensure that it facilitates the acquisition of knowledge – in other words, they make sure it's interesting, entertaining and that it 'sticks' in the brains of our learners. Of course, they also make sure the eLearning is relevant and satisfies the 'learning objectives'. No deviation allowed, Mr Prof!
Multimedia Designer aka the Artist
It's not enough that an eLearning unit has great learning content – it also has to look appealing and be a joy to navigate through. This is where the designer comes in. They spend about 30 hours sculpting the module to reflect the look and feel we want. They have a huge wealth of knowledge of different multimedia tools.
eLearning Developer aka the Builder
Now that the content is there, the eLearning module has been designed and everyone's happy, the course has to be built! The developer will spend around 75 hours creating a learning unit to spec , bringing the Instructional Designer's vision to life, putting the course together and making sure there are no bugs. We want a smooth experience for the learner, after all!
Quality Assurance aka the Nitpicker
Once the eLearning module is created, it needs to be checked. Luckily we have some pedantic – I mean, focused – individuals who just love putting in 15 hours' work to check through eLearning modules to spot errors, inconsistencies and bugs. It's like making sure the icing is perfect on a wedding cake. You can't scrimp on the details!
Want to find out more about how to create truly exceptional eLearning that excites, delights and engages learners? Click the button below!
[hs_action id="10115″]