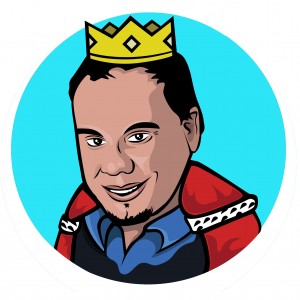 We're pleased to announce that at this year's Learning Technologies show – taking place on 28th and 29th January 2015 in Olympia, London – the world's #1 eLearning expert, Craig Weiss, will be hosting three seminars on the Growth Engineering stand!
Craig is an eLearning analyst, expert, blogger, speaker, thought leader and all-round nice guy. He runs the E-Learning 24/7 blog which sheds light on the eLearning industry one arresting blog post at a time. In fact, he just released his Top 10 LMS Forecasts for 2015 – check it out here.
Back to the show.
Craig is offering lucky Learning Technologies attendees the chance to hear him speak three times during the event; twice on Day 1 (28th) and once on Day 2 (29th). Simply head on over to Stand 150 (that's the awesome Growth Engineering stand – and with what we've got planned, it'll be easy to spot!) at the below times, open your minds and prepare to be blown away!
Day 1, 11am: Craig will be talking about LMS Trade Shows – if you've never been to an event like this before, this is a great introduction to what you should be asking to get the most out of the event and make the most of your valuable time.
Day 1, 2.30pm: That afternoon Craig will host a question and answer session, 'Town Hall Q&A'. Got a question about the eLearning industry? Wondering why he has crowned our Academy the #1 LMS in the world? Need a new LMS but not sure what functionality you need? Fire away! Craig will be on hand to answer anything that pops into your head.
Day 2, 11am: Day two may just be even more exciting than the first day: Craig's talk that day will divulge insider information about eLearning in the UK. If you want to find out where eLearning in the UK is going, how it's unique and what to watch out for, this is the talk for you!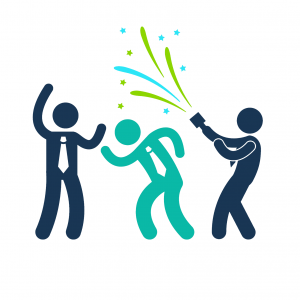 But that's not all! If you find yourself with a spare half hour later on during Day 2, head to Seminar Three at 3.30pm: you'll be able to hear Juliette Denny, Growth Engineering's Managing Director, explain how to create super-engaging game-based eLearning with our brand new product, Genie.
What's not to like!?
We hope you're as excited about Learning Technologies as we are. We count ourselves very lucky to not only be ranked the #1 LMS in the world by Craig Weiss, but to have him join us on Stand 150 too. We look forward to seeing you there!
In the meantime, why not check out our white paper on how our Academy Learning Management System will help you secure awesome return on investment?