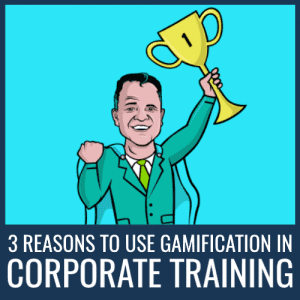 Corporate training has a reputation for being dull and painful. Is it any wonder that most corporate training initiatives don't produce the desired results.
Our Academy Learning Management System is a little different. It's a high-powered learning delivery with gamification features and social functionality.
In addition to it being super fun to use, it also helps L&D departments generate very impressive returns on investment.
Here are three reasons you should use gamification in your corporate training:
[us_separator type="default" icon="fas|star"]
Improve engagement in Corporate Training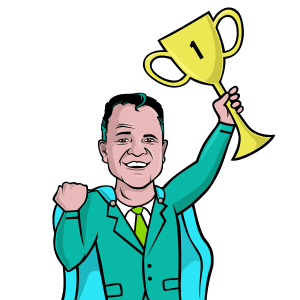 The biggest challenge of any corporate training programme is to gain learner engagement. Without great levels of engagement, the training roll-out will simply fall flat on its face. The employees won't be interested, they won't consume their training content and they won't gain the skills they need.
To combat the problem of engagement, learning managers can use gamification functionality in corporate training initiatives. This transforms learning from dull to exciting by applying game-like elements to non-gaming scenarios. Badges, achievements, leaderboards and competition drive engagement and get employees invested in their training.
The effects speak for themselves. We've seen an 86% rise in activity when we've deployed game mechanics on our LMS. Gamified corporate training is remarkably effective and really helps to fast-track professional development.
[us_separator type="default" icon="fas|star"]
Social learning boosts Completion
Competition is a powerful engagement tool, and it can only work effectively in a social environment. On the Academy LMS, admins put all the learners in their organisation into teams – this might be by division, job role, location or training stage.
These teams appear on a prominent leaderboard on the dashboard of the system. The more content consumed by individuals, the better their teams perform and the higher up the leaderboard they appear.
This encourages collaborative learning. Employees are more invested in their own training, since they don't want to let their team down. If one person can't grasp a concept or isn't pulling their weight, their peers are more likely to give a little encouragement.
[us_separator type="default" icon="fas|star"]
Gamification can secure a return on investment!
Gamified corporate training saved Aggregate Industries £500,000 in training costs, plus the 98% pass rate means that upskilling the employees as a whole was a resounding success! Click here to read the Aggregate Academy case study.
We created Spicers Academy for Europe's leading wholesaler of office merchandise. The gamification features were hugely successful. Staff sales knowledge increased by a massive 24.7%, and the customer conversion rate increased by an impressive 28%. Click here to read the Spicers Academy case study.
Gamification can have huge benefits for corporate training. If you want to see it in action for yourself, why not sign up for a guided tour around our award-winning Academy LMS? Just click the button below to get started!
[hs_action id="5176″]