We deal with a lot of common objections to online learning. As a learning technologies company waging war on dull online learning, we've heard it all over the years: eLearning is boring. It's too hard. It's too easy. It's not challenging, it's too simple, it's too confusing…
Does online learning not work in your industry? Maybe you think it's a poor substitute for face-to-face training? Are you worried your employees won't like online learning? Perhaps you've heard that eLearning has a reputation for being boring, buggy and ineffective.
We invite you to put your misgivings aside, ignore these misconceptions and open your mind as wide as it'll go. The truth of online learning is simple: done right, it boosts engagement, helps your employees develop and it can even transform your organisational culture.
Online Learning doesn't work in my industry
Truth: There are some who accept that online learning sort of works, it's kind of effective, and it's not too hard on the wallet. But one common objection is that it only works for some kinds of training, and not others.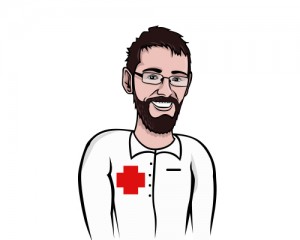 For instance, maybe eLearning is fine for teaching employees the correct fire safety protocols, or other health and safety topics. But sales and management training? Leadership strategies? Can these really be taught online?
Online learning works in every industry. No matter what kind of job you do, you can train employees online. Do you drive a forklift? Health and safety eLearning can provide training. Work in a shop? Retail training improves sales and customer experience and it's much more effective to deliver. Do you manage a call centre? Sales and management training can be taken at a convenient time, meaning your salespeople can improve their skills without losing valuable selling time!
There is almost no limit to what can be taught online and with the wide variety of options available today, it can prove more engaging and more effective than its counterparts.
eLearning is a poor substitute for face-to-face training.
Truth: For those of us used to learning in a classroom or workshop environment, the thought of taking training courses alone on your computer can seem lonely.
However, online learning doesn't have to be lonely. In fact, with a social learning platform there's always somebody to talk to, and learners are encouraged to join groups to chat, share ideas and answer questions!
Online learning works on its own or as part of a blended training programme, depending on your specific needs. That doesn't necessarily mean that every aspect of training can be done online; in some instances, that's just not feasible.
You wouldn't expect to teach or learn about correct suturing procedures online – you'd watch someone doing it in real life and then practise it yourself. But you can certainly learn about the theory behind suturing via eLearning – why certain techniques are favoured, healing time, types of suture, and so on.
My employees won't enjoy Online Learning
Truth: Whether it's from personal experience, hearsay or just the thought of taking eLearning modules, one of the most common objections is that it's boring. While you might have had bad experiences of eLearning in the past, that's absolutely no reason to avoid it right now.


The truth of the matter is that yes, some eLearning can be boring – but normally because it focuses on the learning content too heavily and not enough on the user experience. To get the results you want, you just need to ensure that the training content you roll out is engaging and effective. When the learning content is created with engagement in mind, the results often speak for themselves with better completion, better retention and real behavioural change.
Online Learning is not cost-effective.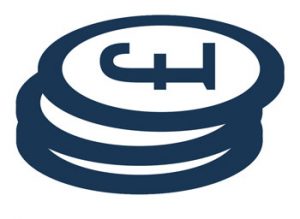 Truth: Once you sit down and do the calculations you'll find that eLearning is incredibly cost-effective – more so than classroom-based learning, at any rate, and particularly so when you have a lot of employees to train. Consider the costs involved in classroom training: travel expenses, hiring the conference room, paying a tutor, food and drink, a day or few days of lost sales… It all adds up.
On the other hand, with online learning, you'll only need to pay a one-off fee for the set-up the LMS, an LMS licence fee, and licensing for eLearning (unless you create your own). When you're talking about training hundreds or thousands of employees, eLearning is certainly the most cost-effective and pain-free option.
If you want to see more online learning myths dispelled, download our white paper, "Common Objections to Online Learning". This white paper focuses on all the common objections that we hear from clients who are not quite sure if online learning is for them and their organisation. 
If you have doubts about how well online learning works, whether gamification will work for your employee demographics, or whether you have the infrastructure in place to roll out a successful online training programme, this is the white paper for you!