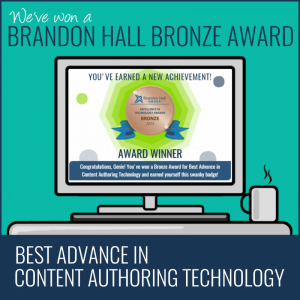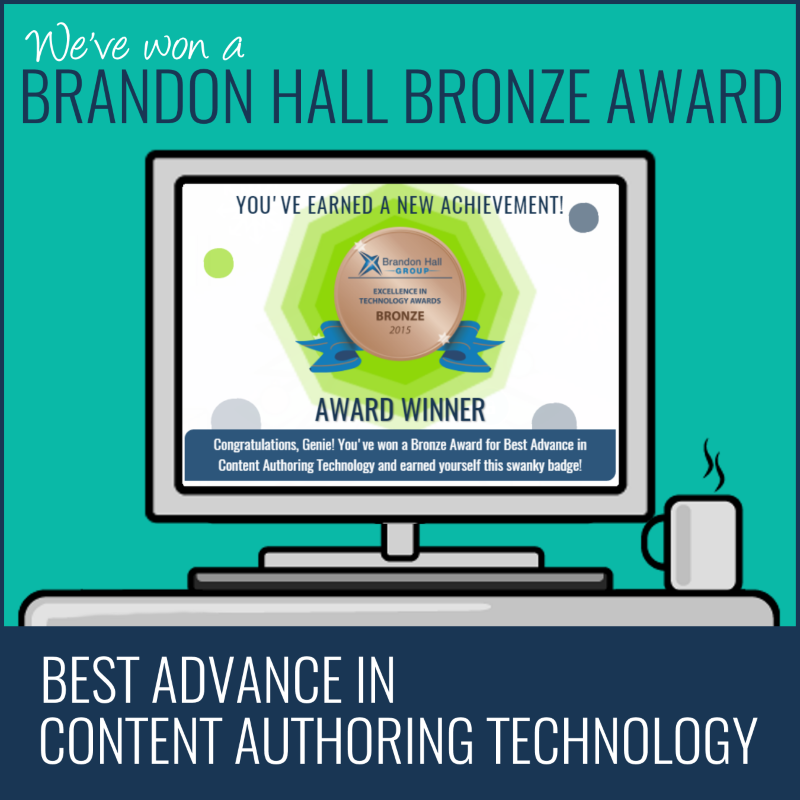 Yesterday evening, we gathered around our monitors to tune in to the 2015 Brandon Hall Technology Awards.
The Brandon Hall Awards are handed out every year to the best and brightest in the world of learning technology. This year, we had our eye on one category in particular: the award for Best Advance in Content Authoring Technology.
We launched Genie, our game-based content authoring tool, early this year and it has already made quite a splash in the learning technology world.
Here's what eLearning expert, Craig Weiss, had to say about it:
Craig Weiss, eLearning expert – Genie is now out of the bottle and what it offers could change the authoring tool space in a good way!
We were all over the moon when Genie was shortlisted, but with stiff competition in the category, it was too early to celebrate.
As the announcement of the winners drew nearer, we could barely contain our excitement.
We are suited and booted for tonight's #BHGAwards for #Technology! pic.twitter.com/qnG8AYNP4D

— Growth Engineering (@growthengineer) December 3, 2015
We'd barely gotten comfortable in our chairs before we got the news we'd been waiting for – we'd scooped the Bronze Award for Best Advance in Content Authoring Technology!!
@growthengineer Congratulations to Growth Engineering for their Bronze Award Win in Best Advance Content Authoring Technology #BHGtechawards — Brandon Hall Group (@BrandonHallGrp) December 3, 2015

It's a great achievement, particularly for such a new product and we hope to add many more trophies to Genie's cabinet in the future!
What makes Genie a winner?
Genie's not like your average authoring tool. It's designed to unlock the power of gamification in eLearning production; much like our Academy LMS does for online learning platforms. The game-based tool lets anybody create learning games in no time at all without the need for any coding skill.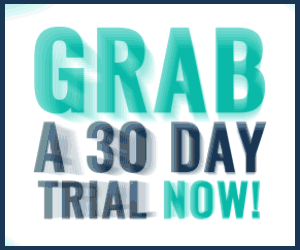 With regular weekly upgrades, Genie just keeps getting better and better, and with this award under our belts, we're even more determined to build the best content authoring experience that any eLearning designer could hope to have!
You can try Genie out for yourself by signing up for our free 30-day demo. There are loads of really useful tutorial videos to get you started and a wide variety of games to choose from, including our special festive themes!
Pop on over to unleashthegenie.com now and find out what makes an award-winning authoring tool!