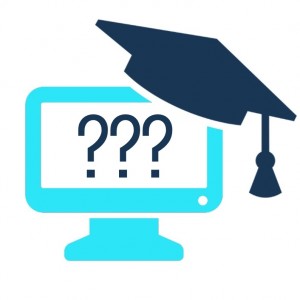 You may ask yourself questions like these from time to time: Am I getting the most out of my eLearning? Is it achieving what we need it to achieve? Is it proving successful?
Or, on the other hand: Why isn't my eLearning working? Why aren't I seeing the results I expected? How can I make sure my online learning is a success?
If you've got questions like these and you really can't tell how successful your online learning is, you'll want to work your way through a specific evaluation process. It can really help to put things in perspective and help you to see whether your online learning roll-out is working well or is, err, not.
Here's what you'll need to be able to answer: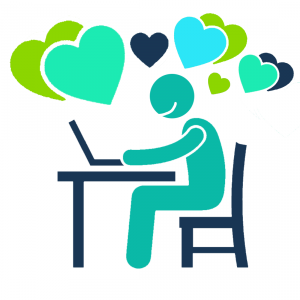 What do my learners think about the eLearning units? You can get them to rank and rate learning content, complete surveys and answer questions. Alternatively, just keep your ear to the ground: you'll soon hear grumbling if learners aren't enjoying their online learning!
What do they think of the Learning Management System? With the Academy LMS, gamification not only captures learners' attention and gets them engaged – it's also a way of seeing the extent to which employees are interacting with their LMS. Those who do the most (who log on most often, explore their Academy and try out new functionality) will gain the most badges and climb up the leaderboard. So the leaderboard is not only an indication of who is completing the most eLearning units, but can be a sign of who is enjoying their LMS.
How much are employees learning? You can't really guess at this. To figure out how much employees are truly learning, you not only need to test them pre-training and post-training, but also at regular intervals after training is over. That's because of the 'forgetting curve', which is the idea that we can lose up to half of what we learn over just a few days if we don't work to recall it.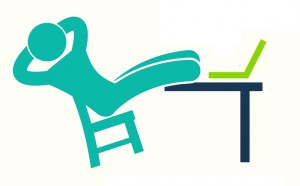 How are employees recalling/remembering learning content? Now, we don't mean how often are they required to answer questions on the content. Instead, we're talking about the opportunities employees get to really put their newfound knowledge into practice. Are they able to use their skills daily? Are you seeing an improvement in their work? It's one thing to pass an eLearning unit – it's another thing entirely to be able to put it all into practice at work! If they sit back and relax after doing the 'hard work' of completing training, they won't actually cement the learning. You can find out more about this by clicking here.
Are you seeing a difference in the organisation? Ultimately, in order to know that your training programme is proving fruitful, you'll need to see a change in your organisation for the better. Whether this comes from increased sales, fewer complaints, lower employee turnover or faster induction will be particular to your company and what you're trying to achieve. Just make sure you measure where you start from to be able to compare how far you've come!
Want to find out more about making sure your online learning programme is delivering return on investment and achieving what you hope it will? Download our free white paper below!