22 Tips for Implementing a
Mobile Learning Initiative
64% of employees find accessing workplace learning from a mobile device essential or very useful.*
If you've decided to add a mobile dimension to your training programme, you'll have a lot of work in front of you.
Not to worry – at Growth Engineering, we're the experts in learner engagement, and we've put together a list of handy tips to help you out!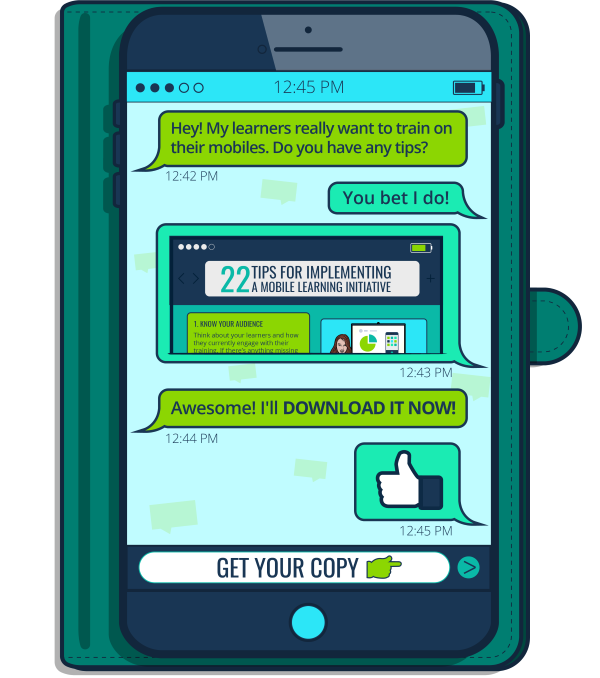 Inside, you'll find 22 ways to make sure your mobile learning initiative gets off to a flying start. In it, you'll discover:
How to plan your mobile learning strategy
Common pitfalls and how to avoid them
How to get the best return on your investment
All you need to do is fill out the form below and this brand-new tip sheet is all yours!
---
*The Consumer Learner at Work: Towards Maturity (2016)