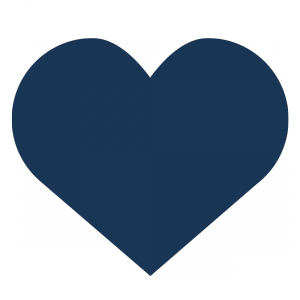 While doing some routine upgrades to our Academy LMS recently, we were ever so slightly surprised to find that it seems to have developed sentience, a mind of its own!
And what is our system using its new-found consciousness for? Discovering the meaning of life perhaps? Nope. Turns out it's taken a liking to online dating…
Still, we couldn't let this go to waste, so let's share this particularly saucy exchange:
Online learner's profile
Hello dating world! My name is Louise, but you can call me Lou 🙂
This is my first time doing something like this, but I've just been burned too many times by everyone else out there on the market…
So, what to say about little old me? I'm an online learner and, well, I love learning! Like, REALLY love learning! I just want to take all the knowledge in the world and cram it into everybody's heads!
But judging from everyone else I've been with, a lot of people seem to think that loving learning and being the mayor of Dullsville go hand in hand. Well, they don't!
I actually happen to be something of a social butterfly. I'm happiest when I'm hanging out with my mates. I just feel like you take everything in more easily when you speak about it with other people.
I'm also a bit of a game geek! Whether it's playing cards with friends or getting engrossed in an online gaming session, I just love a bit of healthy competition. I feel like it's a fantastic way to fire up my brain and really get engaged with something!
I just want to find someone who really understands me, and who is willing to adapt to my needs. If you think that might be you, then please get in touch!
Lou Kingford Iversity
Academy LMS response
Lou, what an absolute pleasure it was to come across your profile! It always touches my heart to find someone who shares my passions.
As a Learning Management System, I share your love of passing on knowledge. In fact, I've made a career out of it.
I was thrilled to see that you value having an active social life! I agree with you completely that discussions help the learning process, so that's why I come equipped with a Facebook-style social feed, topic chatrooms and even live-chat features, to make sure learners always stay connected.
And finally, to see that you live and breathe games has me more excited than a caffeinated squirrel! I'm a huge fan of gamification, particularly when it comes to learning.
I offer badges to learners, and let them level-up as they learn. I even encourage the healthy competition you talk about, by letting learners race each other to the top of leaderboards. It's just about the best motivational tool around!
Plus, I have a feeling that you'll get on perfectly with my friends. I have one in particular who loves nothing more than bringing a little magic into other people's lives. His name is Genie and he's spent the past few thousand years trapped in a lamp of all places.
Now that he's out, he's itching to help people easily author game-based learning content. He's also helping teams collaborate on projects, so he can satisfy both your social and gamification needs.
You can see why I thought you two might also get along. On top of that, he looks cool with that beard of his!
I really hope to hear back from you, I'd love the opportunity to learn more about you! And if there's anything you'd like to change about me, you'll find I'm pretty easy to tweak to your liking.
Academy
Learner response:
Wow Academy, I've never come across anyone who completely gets me like that! I can't wait to meet you and get to know you better!
It sounds like there's a high chance I'll get engaged 😉
Lou xx
---
After that the messages get a little too raunchy to publish…
But luckily for you, our Academy LMS isn't monogamous, so you can get to know it too! To find out whether you'd be a good match, why not take the grand tour?
[hs_action id="7083″]