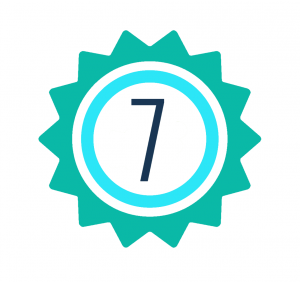 Creating ineffective eLearning is easy. Improving eLearning content is a little trickier – unless you know a few of these secrets…
1. Scrap the slideshows
While they may have their place in meetings and at conferences, slideshows donothing when it comes to improving eLearning units. Not only are they dull to look at, but they just don't engage learners or promote thorough understanding. So skip the slideshow format and your learners will thank you.
2. Use all the tools available to you
Sure, it's easier to just copy and paste a load of text into your authoring tool, but if you're able to call on videographers, voiceover experts and designers, you really should. It's much more engaging for learners to watch a video presenter talk through the topic rather than stare at reams of text and try to decipher the meaning.
3. Make it look good
They say don't judge a book by its cover, but when it comes to eLearning, first impressions are important. Poorly laid out eLearning will be confusing, clashing colours will jar and tiny text will be even more difficult to read.
4. Keep it bite-size
If you want your learners to take eLearning, don't make them commit to 3-hour long modules. Chunk it down into information that can be consumed within, say, 20 or 30 minutes and they'll be much more likely to actually sit down and take the training.
5. Test it!
Have you actually sat down and tried to take the eLearning as a learner would? Really think about the user experience you've created. Are you having fun? Are you bored out of your mind? Is the subject matter presented in a compelling way, or would you benefit from more images, a shorter video, or bullet points instead of paragraphs? Think about what you'd like to see – and then make it happen!
6. Add personality
Just because its purpose is to impart knowledge doesn't mean the eLearning has to be boring, monotonous or filled with jargon. In fact, it's more likely that learners will remember what they've learnt if a few jokes or light-hearted witticisms are sprinkled in here and there. What's more engaging to you: a scenario where Colin has to sell £500 of coffee to hit his target, or where he has to sell £500 of toy spaceships in order to secure his spot on the next flight to Mars and start a new colony?
7. Market it
If you do nothing else about improving eLearning, you should still learn how to market it properly. When you roll out training, learners will only be receptive if they know what's in it for them. That's where marketing comes in: shout from the rooftops how the eLearning will benefit learners.
Send out newsletters, emails and Vines from senior management saying why they're backing this exciting new scheme and what great things can be achieved. Don't just plonk the eLearning unit on your Learning Management System or intranet and expect employees to flock to it – it'll never happen. But once they know what's in it for them, you may have to increase your server capacity…
Improving eLearning is just one thing you can do to boost employee engagement and get the best return on your training spend. What you really need to do is create and Engagement Engine, and our interactive white paper can tell you exactly how. Just click the button below to get started.
[hs_action id="13532″]