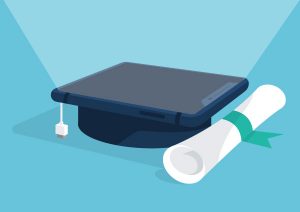 Being a teacher isn't easy. You have a million things to do, an army of unruly kids to marshal and lofty goals to achieve. You have to be an instructor, an organiser and a motivator, all at the same time. And now many teachers are being tasked with moving their learning experiences online. This naturally involves learning new skills, new approaches and embracing new tools. With this in mind, we have curated a list of 64 amazing free online tools for teachers.
Some of these will make you more productive. Others will help to make your online classrooms more fun and engaging. Some of the tools will help you communicate with students and parents and share feedback. And some simply aim to reduce your stress levels.
To jump to the relevant section, simply click on the link below. We hope that these tools provide you with some measure of support over the coming weeks and months.
We've taken care to select tools that are free, or at the very least affordable. Where there is a small cost involved, we've noted this using a '$' symbol. We'll do our best to keep this list up to date over time, but please feel free to notify us via our social channels if you notice anything has changed. Will all that said and done, let's jump into the list!

The Star Players
Edmodo: Create a learning community using this free social learning platform. Edmodo lets students access course content uploaded by their teachers. In addition, they can share useful ideas and helpful tips.
Khan Academy: Sal Khan's platform is a free resource to help teachers and students learn. It offers practise exercises, instructional videos and a full learning dashboard to help students study at their own pace.
Zoom: To host an online classroom, you'll need a video conferencing tool. Zoom is a reliable cloud platform for video and audio conferencing that has a variety of collaboration tools built in. Alternatives include Webex, Adobe Connect, Google Hangouts and more. In addition, you may also be able to use solutions like Skype and Discord.
Nearpod: Find or create interactive lessons and assignments to share with your students. You can synchronise student devices and evaluate responses on-the-fly, or with post-session reports.
ClassKick: Great learning requires great feedback. This free app shows you what your students are working on. In addition, it gives you a platform to provide high-quality, real-time feedback.

Content Libraries
TED-Ed: TED-Ed is TED's youth and education initiative. It's an education platform that provides teachers and students with a library of short, high-quality videos that are designed to spark curiosity and drive learning.
Project Gutenberg: Select from a growing library of over 60,000 free eBooks on a variety of subjects. This is a great tool for finding teaching aids, or setting required reading.
Storybird: Utilise the power of storytelling as a learning tool. Improve your student's writing skills through 700+ challenges that have been created by professional educators and authors.
Pocket: Find, save and store useful content in a single location. Having one single content repository means you'll never struggle to find useful videos and articles again. Furthermore, you can also save content for offline viewing, so you can learn on the go!
Go Noodle: Encourage kids to be their 'silliest, smartest, bestest selves', by getting them moving via Go Noodle's short interactive videos. They are a great way to get your students engaged and focused at the beginning of a class.
CommonLit: Increase your student's literacy using this free digital tool. It contains a library of high-quality lessons geared towards helping students to develop higher-order reading and writing skills.
Flocabulary ($): Looking to nurture the next Lin-Manuel Miranda? Build your student's vocabulary with hip hop videos and creativity tools that give teachers a new way of engaging and informing their audience.

Quiz & Activity Builders
Socrative: Access free exercises and learning games that engage your students across all devices. Get instant feedback on learner progress and adjust your approach based on the results.
Kahoot: Use game-based learning to delight and inform your students. These games are generally user-generated, multiple-choice quizzes that are accessed via a web browser or the Kahoot app.
Quizlet: Share quizzes, games and flashcard sets with your students. Quizlet assets are specifically designed to help aid the memorisation process.
Wordwall: Use Wordwall to create custom activities and vocabulary games for your students. This includes quizzes, match-ups, word games and more.
Crowdsignal: Create and share flexible surveys, quizzes, polls and ratings using Crowdsignal. Once you've collected your answers you can easily export the data, so that you can start analysing it properly.
Formative: Find, build and share digital formative assessments, tasks or assignments that can be accessed by your students on any device. Furthermore, you'll see individual student responses in real time!
Triventy: Write, run and host live quizzes and surveys for your online classrooms. Your students can access these quizzes via their smartphones without needing to install an app.
Verso: Create collaborative exercises with Verso, complete with instructions and support options to share with your students. Review the results, collect feedback and use this to set next steps.
Wizer: Create customisable interactive learning worksheets for your students to complete using Wizer. You can incorporate multiple different question types, images, video and even record directions for completion.
Purple Mash ($): An online space for teachers and students that hosts a 'mash-up' of curriculum-focused activities, creative tools and games that inspire creative learning.

Feedback & Surveys
Kaizena: Give your students fast, high quality feedback on their work in a variety of different formats. Use voice notes to convey emotion, include images, or embed videos to drive your points home. In addition, you can even save reusable comments to expedite the process.
Doddle: This is an online homework solution and progress tracker. It enables you to set a variety of different tasks for your students to complete. Following this, it then tracks results and provides useful insights.
Answer Garden: Elicit brief answers from your students using Answer Garden. This app has a minimalistic design and simple management features that make it perfect for collecting feedback.
Dotstorming: This app is designed to facilitate decision making. You create a board, invite your students and then add your ideas and suggestions. When you're ready, you can start the voting process. Which idea will prove to be most popular?
Peergrade: Let your students review each other's work and provide feedback using Peergrade. When a student submits an assignment to the portal, it will be sent to another student to review based on your pre-set criteria. In addition, will have full visibility and control over the process.

Collaboration & Community
ClassDojo: Build a community between you, your students and their parents. Classdojo is a communication platform that focuses on fostering positive student behaviours and good classroom culture.
Remind: Facilitate regular communication with both students and parents alike, through this handy app. Remind enables you to send messages, meeting invites, reminders and more. Thankfully, you won't need to exchange phone numbers or any other private information.
Piazza: This free 'online gathering place' provides a space where students can ask questions, share their thoughts and progress their learning journey. Any contributions to the Q&A platform can be viewed by their teacher or instructor.
Biblionasium: Aimed at children aged between 6-13, Biblionasium tracks what your students are reading and offers a variety of games and challenges. What's more, you can also provide your students with recommendations and rewards.
Flipgrid: This free app lets teachers post questions or cues to students, who can then reply with short videos. It's a great tool for capturing information about your student's progress throughout their learning journey.
Chatzy: Create a space for your students using this free private chat service. You simply create your own chat room and invite your students by email. No installation or registration is required.
Kidblog: Provide your students with a safe and secure blog-publishing platform through Kidblog. This gives your students a voice, whilst ensuring you have full control over what's published and are able to moderate content when necessary.

Productivity Tools
Trello: Trello is a visual collaboration tool that can aid teachers in a variety of ways. It is often used for easier coursework planning, faculty collaboration and classroom organization.
Eduflow: Build efficiency into your teaching approach by creating 'learning flows'. These are a mix of different learning activities that you can track and report on.
Flubaroo: Grading assignments can be a time consuming process. But it doesn't always have to be! Flubaroo is a free tool that helps you to quickly grade multiple choice and fill-in-the blank assignments and assessments.
LiveBinders: This free online tool is useful for teachers, as it serves as a virtual binder. LiveBinders makes organising your digital content and assets much easier. You can upload and organise documents, media, and websites, construct a table of contents, add tabs and more!

Shared Workspaces
Padlet: Padlet is collaborative productivity software that's designed to be familiar and fun. Think of it as a virtual 'bulletin' board, where students can brainstorm, share ideas, reflect and more.
Whiteboard Fox: Missing your whiteboard? Use Whiteboard Fox, a virtual whiteboard that enables real-time collaboration and creation. As such, this is great for problem solving, presenting and brainstorming.
Conceptboard: Get your students on the same page, using this shared workspace. The virtual conceptboard acts as a centralized hub for all your students' content and ideas.
Lino: Use this online sticky note service to post memos, to-do lists, ideas, pictures and more. In addition, you can share the results with your students via a web browser or the dedicated mobile app.

Video, Audio & Design Tools:
Animoto: Video creation has never been easier. Using Animoto, both you and your students can create and share video content with ease. Simply select a storyboard, drag and drop assets, adjust fonts, colours, music and more. No video-making experience is required.
Canva: Canva is a free graphic design tool that enables you to work collaboratively to create beautiful design assets. This could be useful for project work, or simply for creating eye candy that you can use in your online classrooms.
ThingLink: Turn any image into an interactive graphic using ThingLink. This handy tool lets you augment existing assets, like videos and images, with additional information and links.
Edpuzzle: This free online tool for teachers allows you to creative interactive videos. It's an assessment-centred tool that enables teachers to add open-ended and multiple choice questions to video footage and share the results.
Buncee: Construct and share interactive classroom content and multimedia presentations. You can integrate content from a variety of sources to create eye-catching content that wows your students.
ViewPure: Do you avoid using YouTube videos in your online classroom because of the adverts? Well, you're in luck! Pasting the video link into ViewPure removes any adverts from the video. As a result, you are left with 'purified', student-friendly content.
AudioNote: Combine the functionality of a notepad and a voice recorder with this uncomplicated but effective app. This approach will help you to save time. What's more, it may improve the quality of your notes.
Vocaroo: Record, send and download voice messages using Vocaroo. Teachers can use this web-based tool in any number of ways, including podcasting, broadcasting. Moreover, you could even use it to give feedback.

Brainstorming Solutions
Coggle: Generate flow charts and mind maps that are easy to follow and understand. Coggle is a useful tool if you are brainstorming, planning, taking notes. In addition, you could use it to complete more creative exercises.
SpiderScribe: Create free-form mind maps with this impressive brainstorming tool. It lets you organise your notes and ideas, whilst incorporating files, calendar events and other assets.

Maths Knowledge
Matific: Matific is a free online tool for teachers that focuses on maths. It includes a bounty of engaging activities and games linked to popular maths textbooks. Therefore, it's perfect for developing mathematical excellence and problem-solving skills.
White Rose Maths: Brought to you by a group of teachers and mathematicians, White Rose Maths provides a variety of free maths resources. These are designed to build a 'whole new culture' of competence in maths.
Times Table Rockstars ($): Do your students struggle with their times tables? Times Tables Rock Stars provide a programme of daily times table practice that helps to boost recall speed.

Miscellaneous Tools
Bouncy Balls: If you struggle with noisy kids in your online classrooms, then this tool is for you. Bouncy Balls is a free classroom noise level meter, monitor and management tool. The louder your students are, the higher the balls bounce!
Keep The Score: Engage your students with this free online scoreboard and leaderboard app. It's a great way of driving participation within an online classroom environment. Just make sure you refresh the leaderboard regularly, so lower placed students do not become disengaged.
Wheel Decide: Create your own 'Wheel of Fortune' using this simple web-based solution. Add your options, spin the wheel and decide the fate of your class. Perhaps you could use it to decide on your next activity?
Wheel of Names: Similar to the above solution, simply add the names of your students and spin the wheel to facilitate random student selection whenever necessary. This approach adds a fun, visual flair to proceedings.
Muzzle: Avoid embarrassment by using this simple mac app to silence notifications whilst you're sharing your screen. It works with a variety of tools including Zoom, Slack and Google Hangouts.
Edwordle: Incorporate word clouds into your online classrooms through Wordle. Simply enter your text and tap 'Go'. A word cloud will generate that gives greater prominence to words that appear most frequently.
Tagxedo: This word cloud tool has a cool visual twist. Whilst emphasizing frequently used words, Tagxedo will also 'shape-fill'. In other words, it will create word clouds in the shape of your choice.
SMMRY: Quickly summarise any article, web page or eBook using this neat tool. Simply add the text and select how many sentences you'd like within your summary. This is no replacement for reading something in its entirety, but it's great if you're in a hurry.
Google Earth: Add a new immersive and interactive experience to your geography lessons using Google Earth. After all, virtually walking down a street in Tokyo is way more fun and engaging than flipping through images in a textbook! In addition, you could even challenge your students to complete scavenger-like hunts across the globe.
Final Word
Being a teacher or an instructor just got considerably more challenging. Luckily, you do have access to an ever-growing arsenal of instructional weapons.
We recommend reviewing the options and seeing what might work best for you and your students. It's our hope that some of these free online tools for teachers help to make your lives that little bit easier, your classrooms more engaging and your learning experiences more effective.
Growth Engineering Authoring Tool is our very own game-based authoring tool. It's perfect for teachers and instructors who are looking to take their online courses to the next level by incorporating XP, Badges, Leaderboards, Timers and more.
With Growth Engineering Authoring Tool's intuitive content creation features, you can quickly and easily create engaging online courses that drive real knowledge retention — with no technical knowledge required.
In addition, don't forget to check out our '8 Tips for Teachers: How to Make Online Courses Fun' and '13 Tips for Teachers: How to Make Online Classes Fun'.
CREATE HIGH-IMPACT
LEARNING CONTENT IN MINUTES
Growth Engineering Authoring Tool produces high-impact gamified and game-based training content 10x faster than competing tools. Get started today!