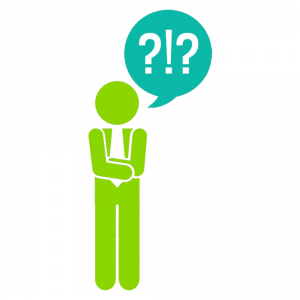 As a learning technologies company waging war on dull online learning, we've heard it all over the years: eLearning is boring. It's too hard. It's too easy. It's not challenging, it's too simple, it's too confusing…
There are so many misconceptions of online learning floating around. Here are 6 of those misconceptions, and each one contains a link or two to further reading to prove to you that they are simply that – misconceptions!
1. eLearning is expensive
Simply not true! It may seem like the set-up costs are expensive, but once you factor in the cost savings against classroom-based training, you'll see that taking your training online is actually a cheaper option. Just click here to find out how to make sure your online learning is delivering return on investment.
2. eLearning isn't effective
Another myth. So not only is eLearning less expensive, it's actually more effective too. Check out this white paper for proof!
3. Online learning is too difficult
So many people think that online learning is only appropriate for techno-savvy people who are already skilled on computers. Again, simply not true! The beauty of Learning Management Systems like our Academy LMS is that anyone is able to understand and use them. As soon as a learner logs onto our Academy LMS for the first time, we take them on a whistlestop tour of all their Academy can do – they discover where to find information, what different sections of the LMS are for, what badges and achievements are available to them, and more! Find out how easy our Academy LMS really is to use by signing up for a personalised guided tour: click here!
4. eLearning is boring
Well, well, well. I'm sure we've all heard this criticism of online learning before. Whether it's from personal experience, hearsay or just the thought of taking eLearning modules, there is a pervading belief that it's boring. The truth of the matter is that yes, some eLearning can be boring. But that's certainly not the kind of online learning experience we provide here at Growth Engineering! Oh no no. On the contrary: we use everything at our disposal – from state of the art technology to psychological theories – to make eLearning fun and engaging. There's one magical word that highlights how we're different, and how we make sure that online learning is never boring: gamification.
5. Online learning is lonely
For those of us used to learning in a classroom or workshop environment, the thought of taking training courses 'alone' on your computer can seem lonely. However, we recognise the importance of social learning in getting learners engaged and truly learning, so online learning is never actually lonely. In fact, there are always fellow learners to talk to, and learners are encouraged to join groups to chat, share ideas and answer questions! Find out more about the 70:20:10 problem of learning and how encouraging social learning helps by clicking here.
6. Online learning topics are limited
There are some who accept that online learning sort of works, it's kind of effective, and it's not too hard on the wallet. But they also think that it only works for some kind of training, and not others. For instance, maybe eLearning is fine for teaching employees the correct fire safety protocols, or other health and safety topics. But sales processes? Management training? Leadership strategies? Can these really be taught online?
The answer, actually, is a resounding 'Yes!' There is almost no limit to what can be taught online. And with Instructional Design methodologies like the Discovery Method, learners are able to come away from their eLearning with a plan of attack for implementing their new skills at work. Find out more about the Discovery Method and sales, leadership and management training options.
Want to find out more? We recently put together a white paper all about these common misconceptions to online learning – just click the button below to download your free copy!
[hs_action id="7201″]