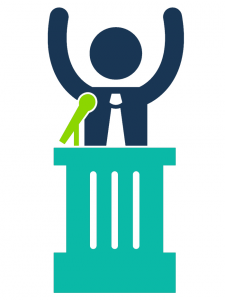 As a learning technology company at the forefront of innovation, we take pride in pushing ourselves further, developing our products and really making waves in our industry. We take a lot of inspiration from Steve Jobs – the late Apple CEO – was well known for his revolutionary outlook.
Here we've selected some of our favourite Steve Jobs quotes that we live and work by that will get you thinking, improving, and creating great products and services:
"I think if you do something and it turns out pretty good, then you should go do something else wonderful, not dwell on it for too long. Just figure out what's next."
Bask too long in the glory of your success and you'll find yourself overshadowed by the competition. Things move so quickly, particularly in technology, that it's vital to continue innovating. Yes, celebrate your successes, but don't let them derail you!
We've been riding the high of our Learning Management System – the Academy LMS – being crowned the world's #1 LMS since January this year, but that doesn't mean we've become stagnant. Far from it, in fact! We've since developed the Performance Centre, a comprehensive suite of performance management tools that aid organisations in upskilling their employees and give the employees a clear route to success. You can check it out here!
"Innovation distinguishes between a leader and a follower."
Our new authoring tool, Genie, is probably unlike any authoring tool you've seen. Why? Because our dedicated development team didn't look at other authoring tools during the development process. They haven't followed the preconceived notions of what an eLearning content tool should look like, how it should perform or what it should produce. Instead, through working with eLearning creators, discovering their needs and desires, we created a game-based authoring tool that is totally unique. Now that's true innovation.

"When you're a carpenter making a beautiful chest of drawers, you're not going to use a piece of plywood on the back, even though it faces the wall and nobody will see it. You'll know it's there, so you're going to use a beautiful piece of wood on the back. For you to sleep well at night, the aesthetic, the quality, has to be carried all the way through."
Amen to that, Steve! Everything we create – from the Academy LMS to Genie – is beautiful throughout. It's not only a pleasant experience for the learners, but Academy Admins and Managers, as well as eLearning creators, enjoy a well-designed user experience too. After all, why should learners get all the fun and enjoyment?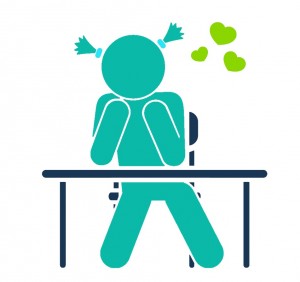 "A lot of times, people don't know what they want until you show it to them."
This is what we've found time and again, particularly when it comes to gamification. People say that they don't need a gamified Learning Management System because they never have in the past. Well, that's exactly why they need one now – they're talking to us because their employees aren't engaged with their training. Gamification is the ideal solution because it engages and motivates learners.
And as soon as we show people what gamification on Learning Management Systems looks like, they embrace it wholeheartedly!
You can find out more about gamification in online learning here.
"I'm as proud of many of the things we haven't done as the things we have done. Innovation is saying no to a thousand things."
When creating technology solutions, it can sometimes be hard to say, 'No.' If everyone around you is doing one particular thing, it's easy to get drawn into doing it too. But in order to stand out from the crowd, you have to do just that – say 'No' and stand your ground. So when we're asked whether the Academy LMS has Feature #523 and we say 'No,' we don't offer up apologies or make promises to bring that feature into production. Instead, we explain why we're different, what features we have that render #523 unnecessary, and show how that feature really isn't as important as the buyer has been led to believe.
Unless, of course, there is a feature that we see and think, WOW! In this case, it'll get added to our development roadmap, but we won't copy – whatever we do, we do our own way.
Want to find out more about the Academy LMS and how we're different? Pop your details into our contact form by clicking the button below and we will get in touch to give you a guided tour!
[hs_action id="7083″]