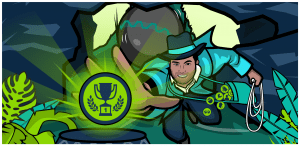 Fancy yourself as the next Indiana Jones? Then grab your fedora and let authentic learning whip you into shape! It's time to throw away the Textbooks of Doom! Authentic learning wants only the swashbuckling adventurers amongst you. The question is, are you ready to start experiencing?
What Is It?
There is no official definition of authentic learning. Instead, it's up to the educator to decide what the experience entails. The main characteristic, however, is to learn by virtue of real-life scenarios.
For example, think of a maths student who is struggling with adding and subtracting. A savvy  teacher might employee authentic learning by requesting that the student operates a lemonade stand. Learning adding and subtracting in a practical manner engages the student's senses, ensuring the knowledge sticks. Although a simplistic example, the basic principles are the same (though we would still love to operate a lemonade stand!).
5 Reasons Why We Think Authentic Learning Is Awesome…
1) It's More Effective Than Textbook Training
Not all of us learn in the same way. Formal learning (for example, reading through a textbook) may appeal to linguistic learners, but won't appeal to everyone. The 70-20-10 model is a perfect example of how much more effective informal learning is as opposed to formal learning. It states that 70% comes from experience, 20% comes from sociability and 10% comes from formal learning. When you consider that we retain 75% of what we do, in comparison to just 5% of what we hear, you can be sure that authentic learning is fast becoming a standard method of absorbing info.
2) It Encourages Team-Bonding In The Workplace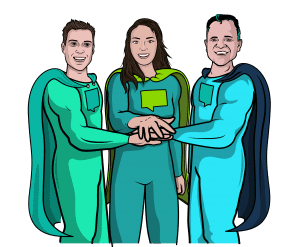 Whether you are harnessing the power of authentic learning via simulations, role-play or by brainstorming, one thing's for sure: it promotes team-bonding. When backed up against a wall, learners will need to work together to problem-solve. Think of it like an escape room. The team will draw from their collective strengths in order to win. There's also a good chance that this bond will continue into work situations.
3) Practising Risky Problems In A Safe Environment
Authentic learning is ideal training when danger is an everyday occurance in the industry. For example, the emergency services training programme includes a notable amount of role-plays. Trainee firefighters (and anyone who has been on a fire safety course) will experience purposely constructed scenarios such as burning cars, or buildings. In cases like this, it's fair to assume that authentic learning can be a life-saving activity.
4) It Promotes Higher Order Thinking Skills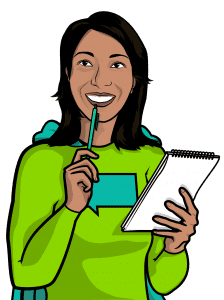 Authentic learning uses higher order thinking to brainstorm problem solving in real-world events. This is achieved by analysing, evaluating and creating logical answers to issues. A good example of higher order thinking is to use the scenario to generate probing questions and use these questions to drive the learning experience. For example:
 Why don't you think this is a good idea?
How could you approach this problem rationally?
What would you have done differently?'
Higher order thinking is thinking and judging situations in a critical manner. The learner takes the facts of a situation and shapes and moulds them until a different/better outcomes arises.
5) It Eases Your Learners Into The Working Environment
There comes a time in every learner's life, where they have to put what they've learned into practise in the real world. Authentic learning can help to ease this transition.
Again, we can look at the 70/20/10 module, to confirm that hands-on experience is an invaluable part of training.
The more authentic learning we do before we head into an event, the better prepared we are and the smoother the transition into the working environment will be.
Final Word
Unlike Indiana Jones chasing down the Lost Ark, authentic learning isn't a totally wasted experience! Introduce authentic learning to your training and you'll drum-up excitement for the role ahead, turbo-charging your employees in the meantime!
Whether you use role-playing, brainstorming or online simulations, authentic learning is the way to electrify your learning! For more info on how to get better ROI from your online training, please click here.