Last week, we looked at Training Needs Analysis and we were even generous enough to give you 5 handy tips to help you get the most out of it.
We're nice like that!
But just when you thought you'd found the limits of our benevolence, we're back again to give you 5 more pointers to help make sure your TNA process is as smooth as Carlos Santana drinking a pint of Guinness in a silk onesie!
So, we highlighted the importance of knowing your company's aims, knowing their training history and figuring out what resources you have available to you.
What's next?
1. Who needs the training the most?
As you gather your data and get closer to defining where your training needs lie, you'll start to notice particular groups and departments that are in greater need of training than others. There's no single reason why these training gaps open up and your circumstances will likely be unique to your company. Some examples of reasons might include:
Rapid business growth
An ever-changing product list
Previous reluctance to provide training
Lack of employee engagement
Only you can tell why this need for training has grown, but the important thing is that you've defined who the struggling employees are. Now all you need to do is focus your efforts in these areas and ensure that those with the greatest need get the help they deserve.
2. Who are your subject matter experts?
So, where are you going to find the information that your learners need to succeed in their jobs? You could Google it, I guess, but there is a more efficient way to harvest expertise and it's right there on your doorstep.
You need to discover who the subject matter experts are within your organisation. They don't just know their topic inside-out, but they know what it means within the context of the company. Generally speaking, the SME's input to the training will be an additional duty on top of their already-busy working day.
You'll need to consider how much time each potential SME can commit to the project. You may find that the person with the most expertise has the least amount of time. The savviest SME in the world is useless to you if they can't get around to answering their emails!
3. How will you deliver the training?
What form is your training going to take? There are a lot of options available to you ranging from classroom sessions, to manager-led, face-to-face training, to online training solutions. What you choose will largely be dictated by budget and time constraints but the big question you need to ask yourself is which method will deliver the best return on your investment.
For example, classroom training may be easy to arrange and relatively uncomplicated, but with the additional costs that surround it (venue booking, travel & lunch expenses, etc.), the total investment can become substantial. The effectiveness of this type of training can also be difficult to measure, which can make calculating the return on investment quite tricky.
An online training solution requires more forethought and planning which can delay your training programme. Once this solution has been implemented, however, you'll have a much clearer picture of how effective each piece of learning collateral is. This also opens the door for a blended training solution that lets you plan and manage classroom training within your online learning platform.
As an online training company, our opinion might be a little biased, but that's only because we've seen at first-hand the effect online learning can have on your ROI. You can check out our white paper here.
4. Review roles and competencies
Your business is like a big machine – a machine with a lot of moving parts. Take some time to look at the various roles in your organisation and how these roles interact with one another. Many of your day-to-day processes rely on a chain of different roles working towards the same goal. If one link in that chain is a little weaker, it has an effect on all of the others.
If, for example, your TNA process has illustrated a widespread lack of knowledge at an associate level, you might discover that this is the result of poor communication at a management level. This essential competency must be addressed as a matter of priority since its impact is so large.
Then again, you might find that these failings are systemic and stem from outdated processes and inefficient communication systems. In this case, there isn't much that you, as a training manager, can do to fix the problem, but that doesn't mean that it's out of your hands. Perhaps you can consider training that focuses on making the most out of the systems that are in place, no matter how clunky they might be!
5. What form will your content take?
Finally, you need to get down to the content of your training programme. By now, you know where the gaps are and where your efforts should be focused. If your learners are lacking in product knowledge, for example, you need to find the most effective way of giving them that knowledge so that it is absorbed and retained.
Here, we're hitting on the biggest challenge that training professionals face today – engaging their learners. It's quick and easy to put a document or a slideshow together, but learners today demand something more interactive.
There isn't a training manager alive who wouldn't want to pour time and thought into training content that's both informative and engaging for the learner, but deadlines and budget constraints usually get in the way. An online authoring tool could be the ideal solution. With the right tool, you can quickly build eLearning without the need for an eLearning developer.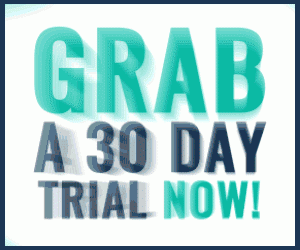 Genie is an authoring tool with a difference. It's an entirely collaborative platform that lets you and your team create game-based eLearning units quickly and easily.
The result is a training asset that conveys all of the relevant information, but that behaves more like a game. If that doesn't win your learners' hearts and turn your training programme into a roaring success, nothing will!
Want to try it for yourself? Pop over to unleashthegenie.com now and sign up for a free demo.