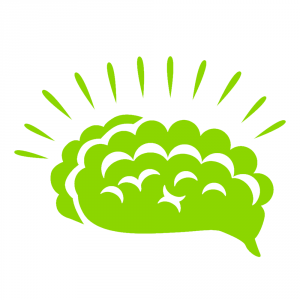 Ever feel like your online learning just isn't working? You think you've done the right things and created the best training for your employees, but something's just not right. Maybe it's the topic? Is it too difficult? Or perhaps the images you used are a bit too corporate, or the tests too tricky to decipher? Perhaps the problem lies with your Learning Management System – could it be faulty? Maybe it doesn't display correctly on your employees' computers?
Whatever the reason, you've taken the first step towards awesome online learning by recognising that yours needs improving. Hurrah! But we know you're busy, and if you're stuck with your current LMS provider for a while, you can't exactly overhaul your entire online learning programme! So here are 5 little changes can you make to seriously improve your online learning, without ditching your LMS vendor right now (leave that for later!):
1. Improve internal marketing
Can you expect your employees to be excited about their online learning if managers, the L&D department and senior management aren't passionate and invested too? Certainly not!
When you roll out a new L&D programme you need to make sure you market it to your employees correctly. They need to understand why they're being asked to take part, over and above the obvious 'to become better at their jobs and make the company more money' answer!
Marketing – in the form of email campaigns, meetings, conferences, presentations, videos – should show employees what's in it for them. Why they should commit to improving their skills and making the most of the training that's available. Why they should approach it passionately and with determination, rather than seeing it as an annoying inconvenience. Check out the video below we created to show you how to expertly market your online learning roll-out to your employees!
2. Gamify your training
While it's much more effective to use a gamified Learning Management System (i.e. one which has been built from the ground-up with gamification features), there are applications that can add an element of gamification to your existing LMS, such as Badgeville.
Gamification will boost learner engagement on your LMS, though you'll need to bear in mind that you can't simply dump badges on your learners without a proper gamification plan in place. Read more about using gamification correctly here!
3. Link training to real-life rewards
If your LMS doesn't support gamification, then one of the ways to keep employees engaged is to reward learners with real-life rewards. It's not the perfect solution (aligning gamification to business objectives within the LMS would be) but awarding a restaurant voucher or gift card to employees who do particularly well in their training can be a motivator for them to engage with their training. Though we should point out that this isn't enough on its own!
4. Take a break
If you've already rolled out your training programme and it's proving entirely unsuccessful, then a hiatus can be useful to reignite employee interest in the programme. Close the LMS and put up a holding page saying something along the lines of, "Your new and improved LMS is on its way!"

Behind-the-scenes work to add elements of gamification, change branding or alter the layout of your LMS can then be completed while employees wait to restart their training. Using tip #1, you can market this 'new' online learning roll-out to drum up some excitement. This way, when you 'relaunch' the LMS, employees will be more interested in checking it out and taking part in the training.
5. Evaluate eLearning
Maybe the problem isn't with your LMS, but with the eLearning units themselves. Take a step back from being an L&D professional and put yourself in your learners' shoes: open up an eLearning unit and really try to experience it in the same way as your employees do. Would you enjoy this training? Would it excite you, or put you to sleep? Don't be precious with it just because you created or commissioned the eLearning – be honest and ruthless in your evaluation.
And if you realise that your eLearning is the problem, do something about it!
These are just 5 little steps you can take that will make a big difference to your online learning training programme. We go into more detail about how to create an awesome eLearning plan in our 'Secret of Engagement' white paper – download it for free below and continue your own learning journey!
[hs_action id="4610″]