3 foolproof ways to spice up your eLearning content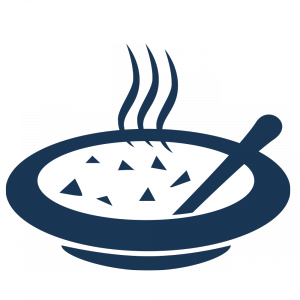 Earlier on in the week we showed you three foolproof ways to entice your absentee learners back to your Learning Management System. Now that we've put that issue to bed, you'll need to make that your training content is worthy of each learner's time and effort!
You could have the flashiest restaurant in all the land, but if your food wasn't up to scratch, your patrons wouldn't get anything positive from their experience. The same is true in the world of online learning. Your LMS may be a joy to behold, but if you don't spend enough time preparing your ingredients and working on your recipe, your learning content will leave a nasty taste in the mouth.
Here are three ways to spice up your eLearning dishes.
Gamification and game-based learning
Gamification really is our area of expertise. Though we're best known for gamifying the learning platform itself through our world-leading Academy LMS, we also know a thing or two about how gamification can be used within the content itself.
Quizzes can be a handy way of testing that new knowledge is sinking in properly, but they can also be pretty dull. That's why we always make sure to liven things up a bit by setting time limits and offering gameshow-style power-ups (50/50s, time freezes, hints) to ease the pressure!
Of course, adding games to content is one thing, but turning an entire eLearning unit into a game is another. Thankfully Genie, the newest addition to the Growth Engineering family, is a game-based content authoring tool that solves the problem completely.
With Genie's templates, you can easily create game-based learning content. You can use the exact same assets you would have used anyway, but your finished product will be transformed into a game which is sure to engage your learners!
Why not combine the gamified quizzes with the game-based content? Then you can serve up a small slice of what we like to call gameception!
Personalised courses
Think back to our snazzy restaurant analogy (is it lunchtime yet?). Would you rather they served stale pizza all made using the same cutter, or fancy personalised pizza cut into any shape you want them and baked just the way you like it with any toppings you ask for?
It's a no brainer. And it's actually something that you can bake into your learning content!
We designed our unique Discovery Method to personalise the learning journey. It lets people discover their newfound knowledge through reflecting on their own experiences.
So as part of the eLearning unit, a learner will plug in their own experiences. Then, later on in the unit, this information can be recalled so that they can reflect on their learning in context. Finally, a personalised downloadable learning plan is created based on the inputs and answers given throughout the unit.
If this all sounds very fancy, it's actually one of Genie's features, so it can be easily built into absolutely any course you want to create!
Tell a story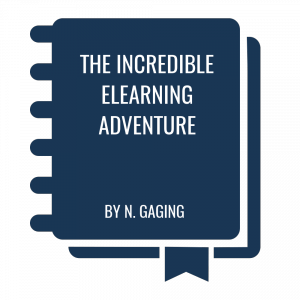 You've got all the fact and figures you want to relay to your learners, but how are you going to get them to remember them all? If you can find a way to tie everything together into a story, you'll make a massive impact and make the information far more memorable.
Since the times of the Ancient Greeks and Romans, people have been using the Method of Loci to help them remember vast amounts of information. A certain Gary Shang was able to use it to memorise pi to more than 65,000 digits!
It basically involves imagining a location or journey and placing each piece of information at different positions. It makes recalling the information much easier, because you can imagine taking that journey and seeing all of the information along the way.
So essentially it ties everything up into a narrative, which is exactly what you should be doing with your learning content.
With scenario-based learning, your learners might work through a sales scenario from start to finish, making different decisions along the way. By learning in context they're much more likely to remember exactly what they need when the time comes that they actually need it.
---
Now that we've shown you how to create amazing content and reel your learners in to see it, you just need somewhere to host it.
As luck would have it, we've got the perfect solution! Have you taken a look at our gamified social Academy LMS yet? You can take a free tour here:
[hs_action id="7083″]