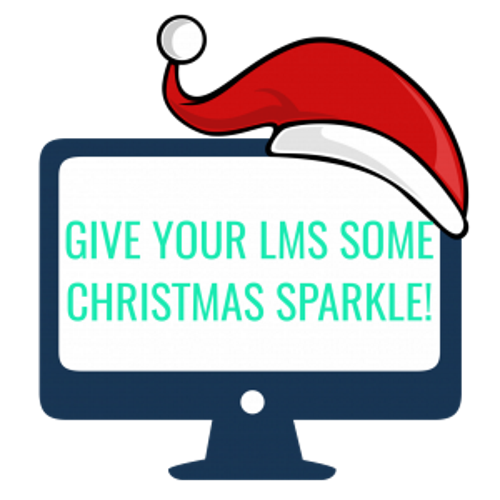 12 ways to add festive fun to your LMS!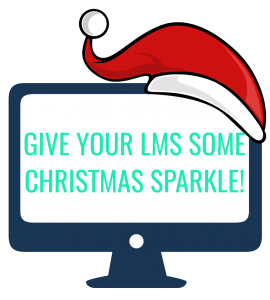 At this time of year, Christmas has a habit of permeating just about everything that we do. Christmas music, Christmas clothes… Even Christmas loo roll!
You can fight it all you want, but you'll never win. You'll have a far less painful experience if you just give in and embrace the holiday season in everything you do!
Of course for us, that includes letting some Christmas cheer into the wonderful world of online learning. Since there are 12 Days of Christmas, here are 12 ways you can add the festive touch to your LMS!
1. Christmas login page
When's the last time you took a good look at your login page? Chances are that, just like the Christmas tree when you get it home, this login page could do with a bit of sprucing up! You don't need to do anything fancy, but adding a nice Christmas-themed background could do wonders at this time of year.
2. Christmas banners
If your LMS allows you to upload a custom banner to the top of the page, then this is a no-brainer. It's the first thing that a learner will see after logging on, so creating a special Christmas banner will get them in the holiday spirit right away!
3. Christmas themed areas
A User Dashboard, a Calendar and a Content Library are fine, but it would be better if they were more festive… How about renaming them to Santa's Grotto, the Advent Calendar, and the Elves' Workshop? Much better!
4. Snow
Your learners are dreaming of a white Christmas, so why not give it to them? This year we got our technical whiz kids to do a quick bit of coding to make it snow on our Academy LMS! Here's the result: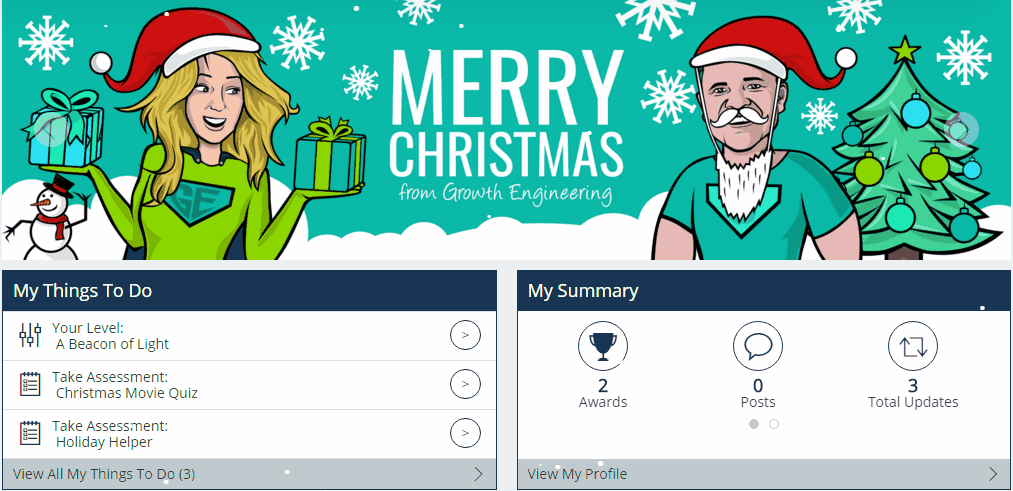 5. Christmas profile photos
If your LMS allows your learners to upload their beautiful mugs as profile photos, then you should encourage them to switch them out for something more Christmassy. It could be photos of them building a snowman last year, or it could just be their regular pic with a Santa hat crudely edited on. After all, it's the thought that counts!
6. Change colour scheme
Does your LMS let you customise the colour scheme? Your brand colours might be great for 11 months of the year, but maybe your system could do with a fresh lick of paint? How about temporarily switching the colours to red and green for the holiday season?
7. Christmas group
Perhaps you want to try to contain all of Christmas into one place. You're brave if you want to give this a go, but with a social LMS you'll find it much easier! Create a special Christmas group and direct your learners there to discuss what presents they want, organise parties, and count down the days until their time off!
8. Christmas learning games
A Christmas-themed LMS is no good without some Christmas-themed content! You can quickly rustle up a few quizzes, or you could build something a bit more robust. Our Genie content authoring tool has a few special Christmas templates, so you can easily build a full festive learning game in no time at all!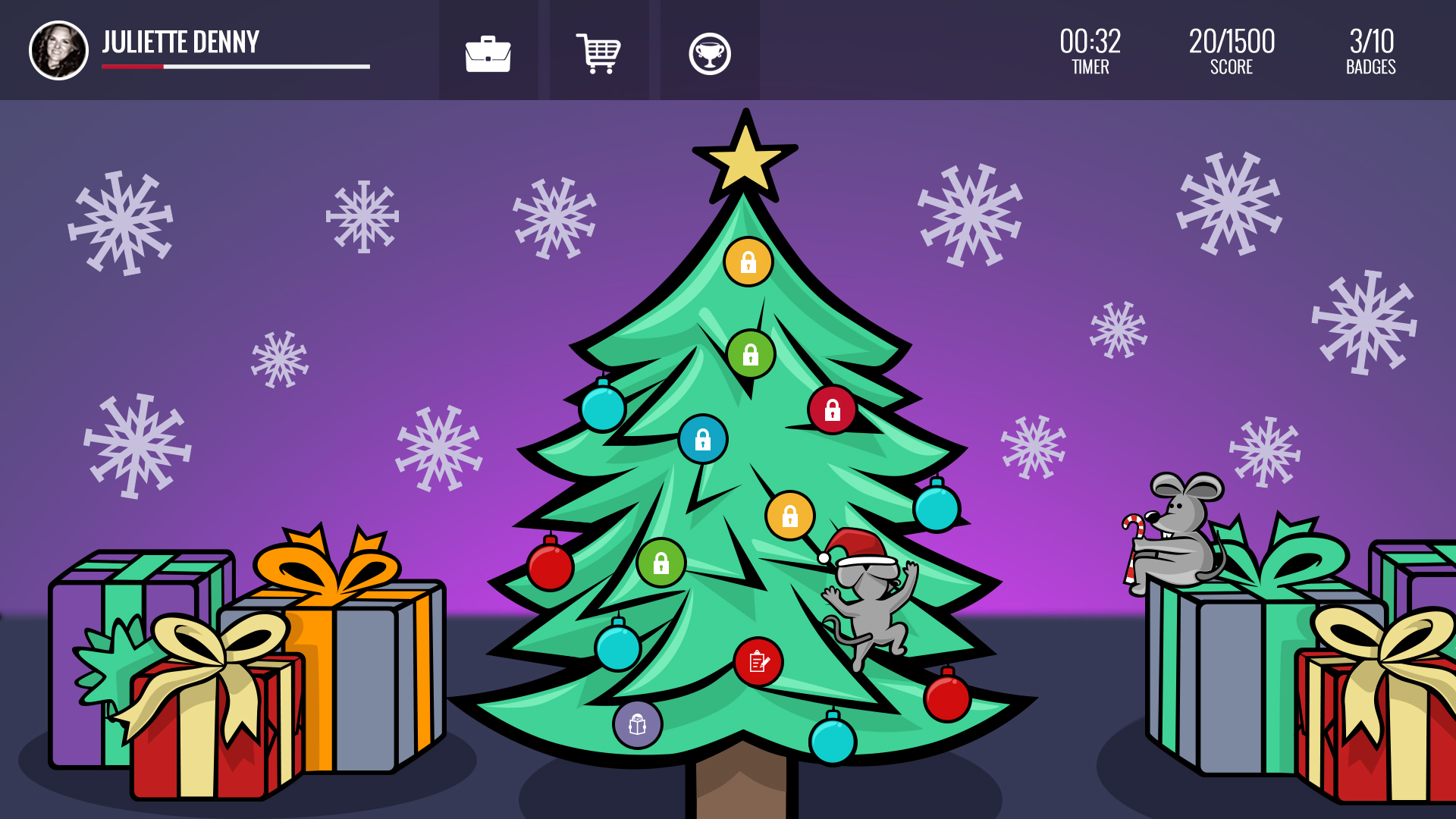 9. 12 days of Xmas content
Looking for a good way to package up all of your Christmas content? Why not run a 12 Days of Learning event, with something new each day? This is a great way to keep your learners coming back day after day, and to build excitement for every new piece of content!
10. Christmas badges
Christmas content is great, but you need some shiny new badges to match it! Making these special edition badges available for just the holiday season will be a great incentive for your learners to get involved.
11. Real-world Christmas presents
Everyone loves winning a badge on an LMS, but it's even better when you get to win some real swag! Why not tie some real-world Christmas presents to your festive content? And if you want to do this on the cheap, here are 13 ideas for completely free rewards!
12. Shout-outs to learning heroes on social feed
Finally, Christmas is all about giving love to others. If you have a social LMS, then why not use it as a platform to celebrate the year's best learning heroes? Use your main social feed to call out those who have shown exceptional effort or commitment to the learning programme. Winning some recognition makes an excellent Christmas present!
If you're looking to give yourself a Christmas present this year, then why not take a look at our gamified, social Academy LMS? You can sign up for a free tour here:
[hs_action id="7083″]
And from everyone here at Growth Engineering, we wish you the merriest of Christmases!