10 Superpowers all Instructional Designers need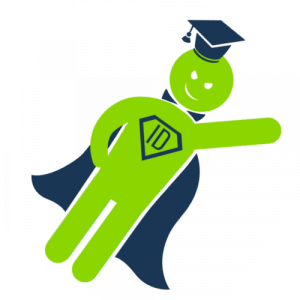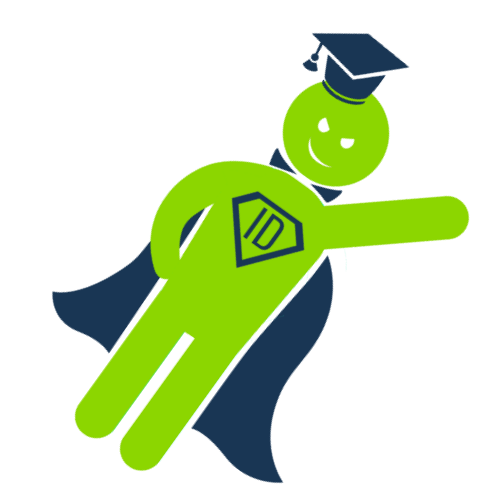 The world is slowly waking up to the truth that learning isn't inherently dull, but there's still a grey cloud of tedium hanging over much of the online learning landscape. We need to blow this fog away, we need to breathe some fun into online learning and we need to eradicate the zombie learner curse…
Ladies and gentlemen, in the immortal words of Bonnie Tyler, we need a hero!
Luckily, there's a secret alliance devoted to the cause of effective learning. They're known as Instructional Designers (a term whose very vagueness is a cunning disguise) and, like a team of shaolin monks, they've devoted their lives to honing their superpowers for maximum ass-kickery.
Let's take a look inside the typical ID's utility belt…
1. Neural Pathfinding
In essence, IDs work on manipulating the brains of learners and to do this, they need to know how the old grey matter works! IDs need to understand how people learn if they ever hope to affect the learning process.
2. Empathic Reading
Of course, an accurate map of the brain is useless on its own. Sometimes the fastest way to a learner's heart is… well… through the heart! Great instructional designers have an innate ability to appeal to the learners on an emotional level, as well as intellectual.
3. Body swapping
Can you step into someone else's shoes and look out of their eyes like a weird poltergeist? Instructional Designers can – there could be one inside you right now! They don't do it for a voyeuristic thrill though. The ability to see the world from the learner's point of view is essential if you want to give them a learning message they can relate to.
4. Human Sponge
A funny thing happens when an Instructional Designer stands close to some information – they just absorb it, straight away! As you'd expect, those in the Learning and Development field are obsessed with learning new things, as well as delivering those lessons to others.
5. Divergent
People value stability and the security of the status quo. Instructional Design superheroes, on the other hand, have a more innovative outlook. IDs cannot sit still, quietly relying on 'the way things are done around here', and the truly heroic ones will constantly encourage their team to brainstorm new ideas and think outside of the box.
6. Inner eye
Did you know that Instructional Designers can look into the future? It's true – before their eLearning project even reaches the storyboarding stage, they already have a picture in their mind of the finished product. By visualising the UI and the design of the eLearning, they're in a better position to guide the project.
7. Super-scribe
If instructional designers were superheroes, words would be the laser-beams that shoot from their fingers. Words are handy tools, but in the hands of an exceptional ID, they are powerful weapons against boredom and dullness. Whether they're writing onscreen text, video outlines or audio scripts a real ID will have the word-crafting skills to captivate their audience.
8. Mind meld
As with so many things in life, a lack of communication can be like kryptonite to an eLearning project. One of the key superpowers possessed by instructional designers is their ability to collaborate with SMEs and other team members with almost-telepathic efficiency. It's actually quite spooky – in a good way.
9. Reactive Evolution
Online learning doesn't happen in an isolation chamber. It affects everything and it is affected by everything. Instructional designers need to have a broad knowledge of everything that impacts the way people learn. If there's a breakthrough in the field of user experience or visual design – a super-ID will be among the first to know.
10. Gadgets
Batman had them. Bond had them. Inspector Gadget was made out of them. If they're going to emerge victorious in the battle against dull online learning, instructional designers need to understand their toolkit and make the best use of it. If they're going to use an eLearning authoring tool, it needs to be the best authoring tool they can get their hands on, and they need to know it inside and out!
If you're an Instructional Design Superhero, and you want to add a powerful weapon to your arsenal, then you should see what we've developed in our secret underground research facility. Genie isn't just any eLearning authoring tool – it's supercharged with the power of gamification. Give it a try for yourself and see how easy it is to create truly engaging game-based eLearning units! Go on, unleash the genie and be more superheroey!