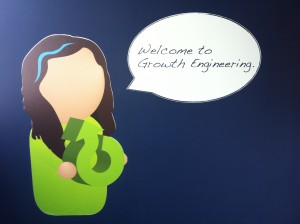 As our name sug­gests, we are all about growth and devel­op­ment. We cham­pion prosper­ity, expan­sion and pro­gress. So we would hardly be 'liv­ing the brand' if we did not embrace these con­cepts as part of our own story.
Since our humble begin­nings, we have grown at an over­whelm­ing speed. We star­ted as a col­lec­tion of techno-savvy indi­vidu­als and evolved into one of the UK's lead­ing lights in the eLearn­ing industry. Our old office — beau­ti­ful though she were — was burst­ing at the seams and could not keep pace with our progression.
That is why we have moved digs!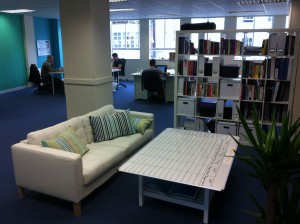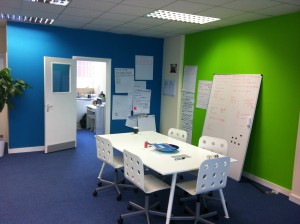 We wave a fond farewell to our old offices, who were the home to many a sem­inal moment in Growth Engineering's pres­ti­gi­ous his­tory. Who can for­get the great printer ink drought of '06? Or the mys­tery of the miss­ing mugs that spun heads back in '08?
For some mov­ing on is a time of anxi­ety and uncer­tainty. Break­ing the shackles, leav­ing the cave and star­ing dir­ectly at the sun is daunt­ing. But Growth Engineering's feath­ers aren't overly ruffled. This spring chicken is look­ing for­ward to a new age of devel­op­ment and pro­gres­sion led by its enthu­si­astic young team.
Pic­tures of the move and our team hard at work dec­or­at­ing can be found over at our fant­astic Face­book page.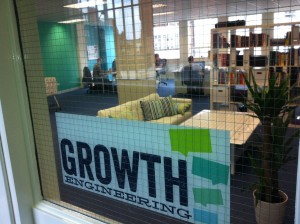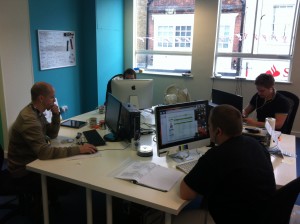 We now have a spa­cious office-space in the heart of Wind­sor town. The walls are awash with Growth Engineering's col­ours and there is all man­ner of fauna and plant-life (again, because we are all about growth). It is a lively and fun place to work.
We would also like to take this oppor­tun­ity to extend to you an open invit­a­tion. Why not pop in and see us? We will make you a hot brew, intro­duce the team and make you feel at home.
You can now find us at:
GEople House
44 Peascod Street,
Wind­sor,
Berkshire,
SL41DE
See you soon!