Cut Training and Development Costs with Online Learning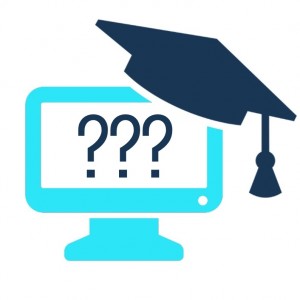 When there are cuts to be made in the business world, the training budget is often the first on the chopping block. Whilst decision makers sharpen their knives, Learning & Development professionals are left to fight their corner.
Luckily, though, with training programmes expected to deliver the same results at a fraction of the price, eLearning has been able to make its grand entrance!
eLearning is easy
Often the very mention of online learning gets technophobes in a tiff – they balk at our suggestion that it's actually simpler to train employees online than it is in the 'real world'!
But we're here to tell you that there's no need to worry. eLearning is slowly but surely establishing itself as the preeminent means for rolling out compelling training programmes.
Evidence in favour of online learning
There is a mass of literature which provides evidence to suggest that eLearning is just as effective (and in many cases more effective!) at imparting knowledge as traditional classroom learning.
In fact, we amassed all the research and information available about online learning into a forceful, undeniable nugget of eLearning enticement. We call it The Business Case for eLearning, aka Online Learning 101.
Aside from the basics of online learning which you'll find in the above white paper, we've also written quite extensively on how to use online learning to secure a huge return on investment for your organisation's L&D spend.
Increasing intellectual capital
As companies attempt to survive in the knowledge and information age, the importance of intellectual capital only continues to grow. Organisations often speak of the value of human capital – the combined human capacity to use skills, know-how and expertise to meet a wide variety of business needs and problems. It's clear that if you boil any business down to its basics all you are left with are its people. Yet far too many organisations fail to invest enough in their staff – neglecting this wealth of knowledge and experience.
So what is the solution for those looking to prove their dedication to the development of their workforce and organisational growth? The ordinary response is 'training'!
But there's more to it than that. What is important here is not just delivering training; it is delivering the right kind of training, in the right way, to the right people at the right time. Your training needs to engage, stimulate and, most importantly, stick.
Get online
Adopting a classroom training approach because it is the traditional method is akin to sending an important message by snail mail instead of via email, or carrying your CD collection wherever you go because you refuse to upload it to your iPod. It may fill you with a hearty sense of nostalgia, but it's also wholly inefficient!
eLearning has earned widespread acceptance throughout the corporate world and the number of companies willing to invest in an online learning programme continues to grow on a yearly basis. In 2013 it was found that over 40% of global Fortune 500 companies use some form of learning technology (eLearning Magazine). Since then, the number will have increased further as big companies continue to embrace the online learning revolution.
As Generation Y and Z employees take up more roles in the working world, the level of technological comfort has increased. We now spend 36.5 hours a week on the internet, so it's fair to say that a lot of us know our way around a computer!
eLearning is no longer the girl that you are too afraid to ask out on a date. She is the girl you take home to meet your mother with a worldly sense of pride. In today's wired world workforces are not only ready to take their learning experience online – many of them actually expect to.
Online learning has cast off any stigma it may have once had and thrust itself into the corporate mainstream. And there's a good reason for the prominence of eLearning in the L&D sphere: it just makes good business sense.
There's always a but…
It may sound like we're saying online learning is perfect – that there's nothing that could go wrong, no pitfalls to navigate and no promises that might be broken. Unfortunately, as much as we'd like to say that, it's simply not true.
Just like classroom training, eLearning requires engagement at every level of the process. From upper management down to the learners themselves – there has to be some kind of engagement strategy in place. Without this high level of engagement, your training programme is doomed to failure. This means that your training's return on investment is reliant on the amount of effort you put into effectively engaging your staff with their own self-development.
An eLearning approach can save you a lot of money – but only if you enter into it with the right attitude and work to boost engagement.
Want to find out more about engineering engagement? Download the white paper below!