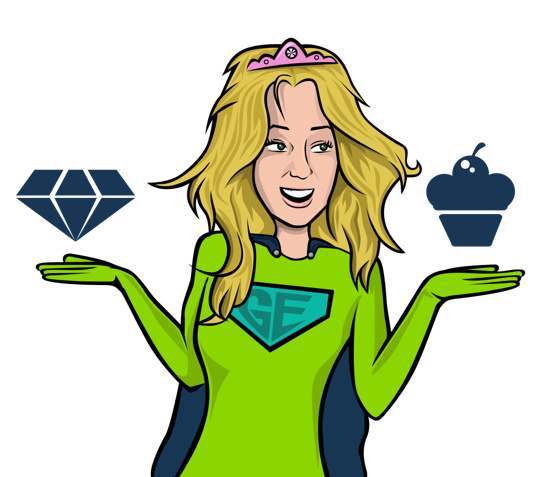 13 Totally Free Reward Ideas to Get Your Learners Inspired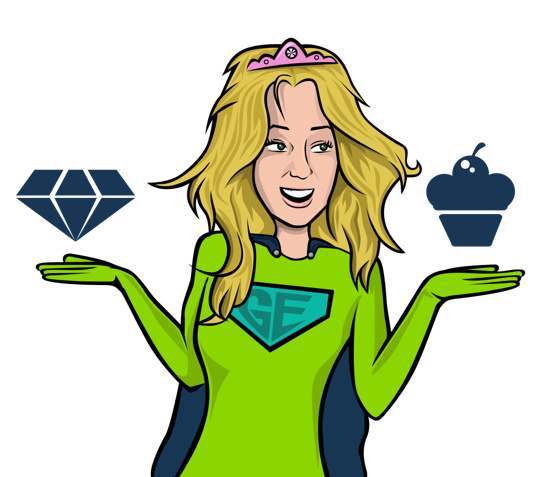 Whilst some may argue that professional development is inherently rewarding, learners sometimes need an additional push to encourage them to engage with their training program. That's where rewards muscle in, with all their motivational mojo!
Did You Know: Companies that score in the top 20% for building a 'recognition-rich culture' have a 31% lower voluntary turnover rate. (Forbes)
But: 83% of organisations suffer from a deficit in 'recognition'. (Forbes)
And: According to a survey, 35% of learners want real-life rewards based on learning progress. (Software Advice)
Rewards drive engagement, create motivation and make your learners more effective. Providing rewards, even on a small scale, can trigger the release of dopamine, (a brain chemical that is also associated with eating, drinking and sex) and stimulate the production of the 'love hormone', oxytocin. Research shows that those who work under the influence of this hormone, perform better!
Game mechanics like badges, levels and leaderboards work really well as a reward structure. But today, we're going to be looking at some of the real-world rewards you can use to create a motivation-overload among your learners. Whilst give-aways like vouchers, coupons and concert tickets work well, they're not your only option. If you're balling on a budget, there's still plenty of reward options for your hard-working learners. Let the countdown begin!
A sit-down with your CEO: This is a reward-masterstroke. Your learner will feel valued and will have an opportunity to get to know your organisation's MVP. In turn, your CEO will have an opportunity to find out more about your learning program and what it's like for those who are really engaging with it. That's a double-whammy!
A sit-down with an SME: If you've got subject matter experts within your organisation (for instance a customer service champion, or a sales superstar), their know-how is highly valuable. The opportunity to pick their brains should be seen as a big draw for your ambitious learner base.
Recognition in your organisational newsletter: Recognition works really well as a reward. Shining a spotlight on your learners' hard-work shows that you care and gives them some major bragging rights.
The opportunity to suggest a development for your platform: Given that you're rewarding your best learners (those who are making most use of your training platform), there's a good chance they'll have a few suggestions regarding how the development program is being run. Giving them an opportunity to share their ideas will make them feel like their voice is being heard.
Call-outs on social media or your organisational intranet: Providing your brightest and best with more visibility is never a bad thing. If they've done something remarkable, then you should let the whole world know (or at least your organisational network!).
Offer the learner 'Expert' status on your LMS: If a learner has proven to be particularly astute on a certain topic, you could set them up as an 'Expert' on your Learning Management System. This is a great way of recognising your learners' bona fides and driving intellectual capital. If Kim is set-up as a 'Sales Presentation Expert', she'll get a major ego boost and she can then act as a focal point for any future questions relating to presentations.
A month's primo-parking: Walking is wildly overrated. Give your best learner the best parking spot in the lot (for a limited time). They'll feel like royalty!
Radio Rights: This one only works if you play music in your place of work. If you do, then why not let your best learner(s) play DJ for the day, as a reward?
The Standing 'O'/Slow Clap: This one works better with certain personality types. Some people like being the centre of attention and others don't. Regardless, breaking up a meeting to ask for a standing ovation for the 'Learner of the Month', is a great way of dishing out recognition.
Compliment Box: This reward spares no blushes! Create a special box (or just grab a bowl) and ask your team to write down one nice thing each (anonymously) about the learner you are rewarding. The steady flow of sentiment should cause warm, fluffy feelings to abound.
Coffee Captain: It can be hard to get through the day without a nice hot brew, but having to get up and make it can be a real drag. Why not provide coffee-making exemption rights as a reward for your best learners? They could even wear a special hat to signify their role as 'Coffee Captain'.
A day-off pass: This is a reward that will have real value for your learners! Of course, there is an opportunity cost here, but there's no doubt that providing an additional day of holiday can be a hugely effective motivational tool.
A token for a free hug: This reward speaks for itself. What's better than a nice, warm hug? Weak, wet-noodle huggers need not apply!
Of course, if you do have a bit of cash to spend, there are a few affordable options that you may wish to consider. Why not offer small give-aways like branded t-shirts, trophies, mugs or specially designed certificates? This kind of thing won't break the bank, but it will create excitement and drive activity.
Do you have any more free or affordable learner reward suggestions? Let us know in the comment section below.
Real world rewards, gamification and your learners' pride in their professional development achievements provide a reward-system triple threat. As it happens, all these elements are configurable on one platform: the Academy LMS. To find out more, or to sign-up for a tour of the LMS and Reward Centre, please click here.